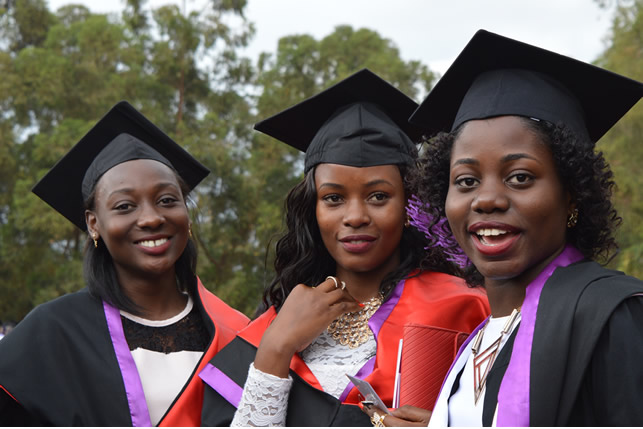 Uganda Christian University (UCU) will hold her fifth graduation ceremony this year on Friday October 26th, 2018 at her main Campus in Mukono.
This will also be the fourth part of UCU's 19th graduation ceremony and the third and last graduation ceremony at her main campus this year.
A total of 1,107 students from 55 academic programmes will graduate. They comprise of 502 (45%) males and 605 (55%) females. Most of the graduands – 1,079 are national while 28 are international students. A total of 37 students (12 males and 25 females) will graduate with first class degrees.
This is the first time for UCU graduates in Bachelor of Science in Economics and Statistics that has 19 pioneer students set to graduate.
The largest single number of 282 students is in the Business Administration undergraduate program.
The graduation ceremony will be presided over by the UCU Chancellor and Archbishop of the Church of Uganda The Most Rev. Stanley Ntagali. The guest of honour is Prof. Stephen Noll, the former Vice Chancellor UCU.
Graduations at UCU
UCU holds seven graduation ceremonies annually at its Main Campus and Constituent Colleges.
These include three graduation ceremonies at the UCU Main Campus in Mukono, two graduation ceremonies at Bishop Barham University College, (BBUC, Kabale) and two graduation ceremonies at UCU Mbale University College.
Students at UCU Kampala Campus and UCU Arua Campus graduate from the Main Campus in Mukono.
The graduates will walk away with their transcripts after graduation to ease their absorption in the job market.
Here is the full list of graduands
Comments
comments