Winnie Byanyima, wife to opposition leader Dr Kizza Besigye, has criticized President Yoweri Museveni for saying men should not cook.
In a clarification on the issue of cash handouts given to youths, Museveni attempted to explain why politicians should not handle development funds.
"Once the President is involved in programmes concerning money, then it must be the State House Comptroller to handle the money. It is government money," wrote Museveni in a weekend statement.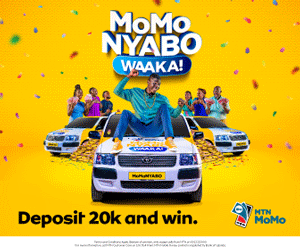 "It must be handled by a civil servant. It is wrong for the political people to be involved in Finance or Administration. Ours is policy, plans and supervision. Finance and administration is for the civil servants."
To further illustrate his point, Museveni used a Runyankore-Rukiga saying: "Nyineeka taza mukiyungu ─ the head of the home never goes into the kitchen."
He also revealed that he had never cooked since he married Janet Kataaha close to five decades ago.
"It is now 45 years with Maama Janet, I have never stepped in the kitchen," said Museveni.
"That is how it should be."
It is this statement that got Byanyima, also the Oxfam International executive director, expressing her disappointment in Museveni.
"I'm disappointed by this statement from Museveni," tweeted Byanyima.
"Cooking isn't a woman's job. It's a life skill. All people- men and women should cook."
She added: "When cooking, cleaning and other domestic chores are left to women, they are denied an equal chance to raise incomes or to be politically active."
Byanyima was one of the few women that took part in a bush war that propelled Museveni to power.
Besigye, her husband, a former minister in Museveni's government, has been the fiercest critic to the president's three-decade rule since the fallout of the two former allies in 1999.
Byanyima is famous for her positions of women's rights, which appear somewhat controversial in Uganda's patriarchal society.
She previously revealed she doesn't like being referred to as Mrs Besigye.
The Oxfam boss has also previously spoken against women kneeling for men and elders, terming it a bad cultural practice.
Comments
comments