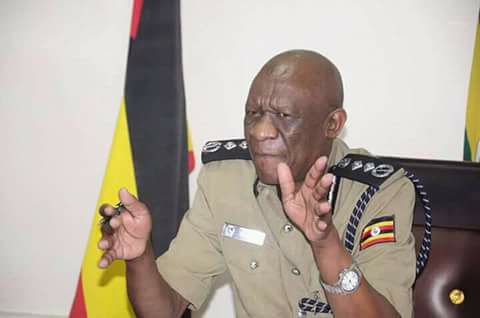 Uganda Police chief IGP Martins Okoth Ochola has ordered the leadership of the Flying Squad Unit (FSU) to fire all operatives pending investigations into allegations of engagement into crime.
The mass sackings are being seen by pundits as a move to close the unit that has been accused of torture and involvement in criminal activities.
Created in 2012 to replace the Rapid Response Unit (RRU) – which had replaced 'Wembly', the future of FSU's existence has been uncertain since IGP Ochola replaced Gen Kale Kayihura as police chief at the start of March 2018.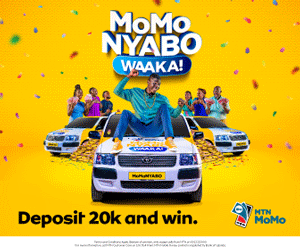 Two months after Kayihura's sacking, Ochola reportedly sacked 273 FSU operatives for torturing suspects and involvement in robberies and acts of extortion.
But the IGP made a u-turn and said the operatives had been recalled for vetting.
And some 174 retained their jobs while the rest were found unfit to be in the unit.
And now all operatives at the rank of Special Police Constables, about 90 in number, have had their contracts terminated.
According to an internal memo at the FSU office at Central Police Station (CPS) Kampala in Kampala, the contracts of the operatives have been terminated "until further notice".
"All those who have been working with Flying Squad as operatives their services have been terminated with effect from 5th November 2018 until further notice," a notice from Peter Kakonge, the FSU Commandant, reads in part.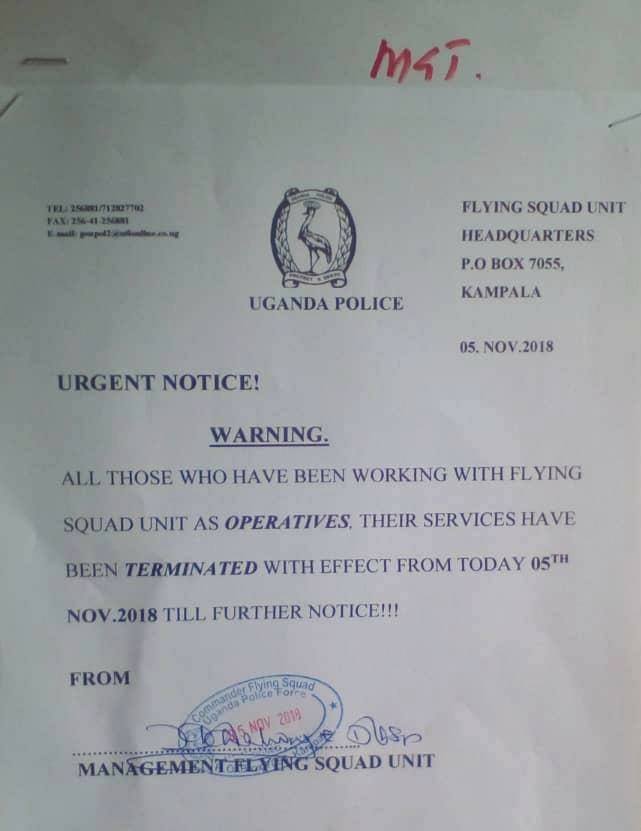 In June 2018, Ochola replaced Herbert Muhangi with Kakonge as FSU commandant.
Muhangi is a close ally of Kayihura who faces charges of failure to protect fire arms, failure to supervise police units including FSU, as well as abetting and aiding kidnaps.
Days after he was replaced, Muhangi and Kayihura were arrested and detained.
Comments
comments