Ruling National Resistance Movement (NRM) party is celebrating victory after Democratic Party (DP) candidate Deogratias (Deo) Njoki Hasubi quit the race after President Museveni gave him a job.
Deo Njoki Hasubi of the Democratic Party (DP) was also the joint opposition candidate in the race.
Forum for Democratic Change (FDC), the leading opposition party, had backed Njoki.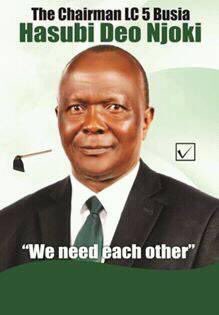 In 2016, Njoki had lost to NRM's Stephen Wanyama Ouma Adeya.
The Court of Appeal would later throw out Ouma Adeya over his 2013 conviction on corruption charges.
Njoki's exit now means NRM's Paul Boniface Oguttu is now unopposed.
A DP member, who polled 21,844 votes while Adeya got 31,443 two years ago, will now be serving as a member of the Uganda Human Rights Commission (UHRC) after Museveni appointed him.
Njoki awaits parliamentary approval.