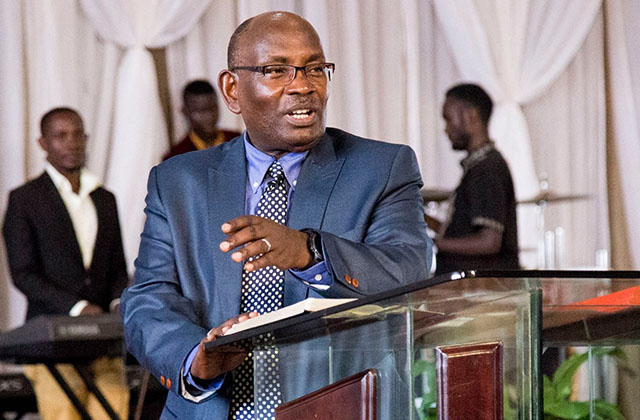 Pastor Joseph Serwadda, the head of one of the bodies bringing together born again Christians in Uganda has said it is God who has kept President Yoweri Museveni in power.
Serwadda is the presiding Apostle of the Born-again Faith Federation.
He also pastors Victory Christian Centre in Ndeeba in Kampala, a church he helped found.
A sworn ally of Museveni, Serwadda is known for speaking his mind on politics, most of the times in favor of Museveni's government.
Months ago, during the heat of debate on taxes on mobile money and Over the top (OTT) services, Serwadda said voters should not vote back MPs who opposed the taxes.
And on Sunday, the pastor and media owner address Ugandans who are complaining that Museveni has over stayed in power.
"If it is you who brought that person into power, remove them," said Serwadda during the 'Ebizimba Okukkiriza [What Build Faith]' program on his Dream TV.
"But if He who brought him still needs him in power, all you have to do in prepare for what lies ahead."
As far as the 'man of God' is concerned, "Ugandans who talk that way [that Museveni has overstayed in power] have a problem".
Elections don't decide who rules a country, he added.
"They have failed to understand that it is God leading Uganda," he said.
"Many think it is elections that bring people to power, no. You can bring him, and God rejects him."
Museveni has been in power for 32 years since taking power in 1986 following years of a bush war in which hundreds of lives in the Luweero Triangle were lost.
In his inaugural speech, Museveni said the problem of Africa was leaders who overstayed in power.
But in 2017, majority of his ruling National Resistance Movement (NRM) MPs voted to remove the presidential age limit to allow him stand for president beyond the age of 75.
He is expected to stand for reelection in 2021.
Comments
comments