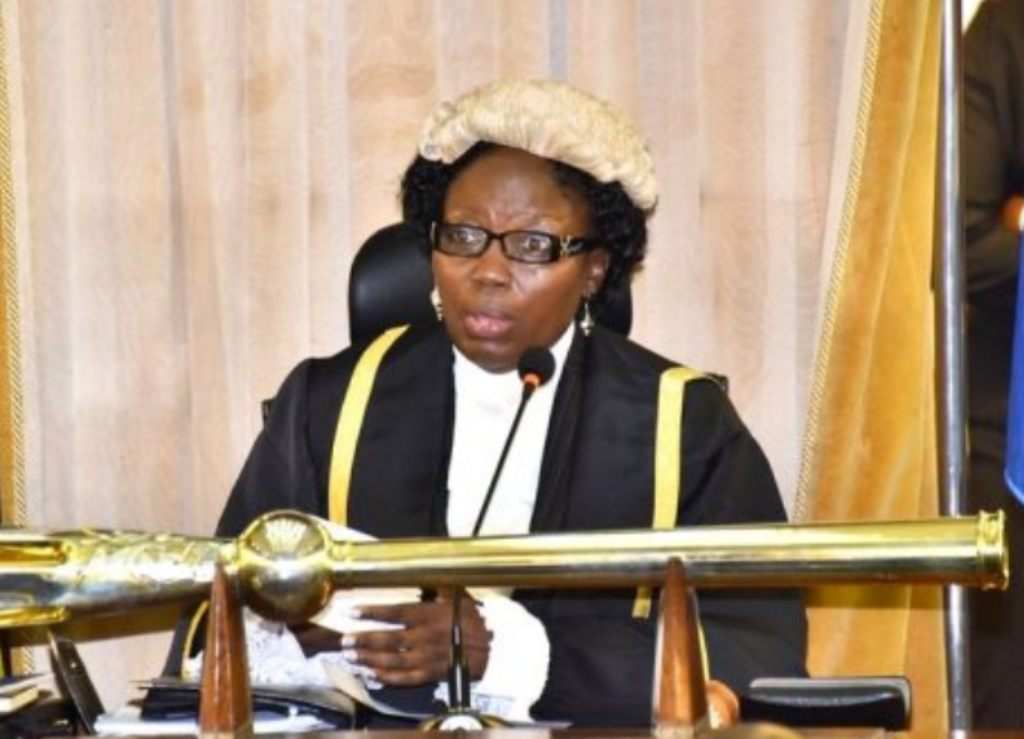 Parliament's appointments committee has recommended that Speaker Rebecca Kadaga be assisted by two deputies instead of one. 
Currently, Kadaga, speaker of parliament since 2011, is deputized by Jacob Oulanyah.
But in their report following a bench marking trip to Ghana in West Africa.
"Parliament should amend the Rule of Procedures to provide for two deputy speakers to assist the Speaker in plenary," said MP Santa Alum, the Moyo Woman MP, during Thursday's plenary.
"This is because there are times when the House is sits for long hours and the presiding officer gets exhausted."
Alum, a member of the Uganda People's Congress (UPC), wants the second deputy speakers to come from the opposition side.
Already, Kadaga and Oulanyah belong to the ruling National Resistance Movement (NRM) that commands the majority vote in parliament, making it difficult for the opposition to win either the seat of speaker or deputy speaker.
"The minority party in Parliament should be given an opportunity to second a deputy speaker," said Alum.
Meanwhile, Alum and the appointments committee want the vetting of appointees attended by members of the public.
"Appointments committee proceedings should be open to the public," she said.
"This will go a long way in building public confidence in both the committee and the persons seconded to hold public office."
Comments
comments