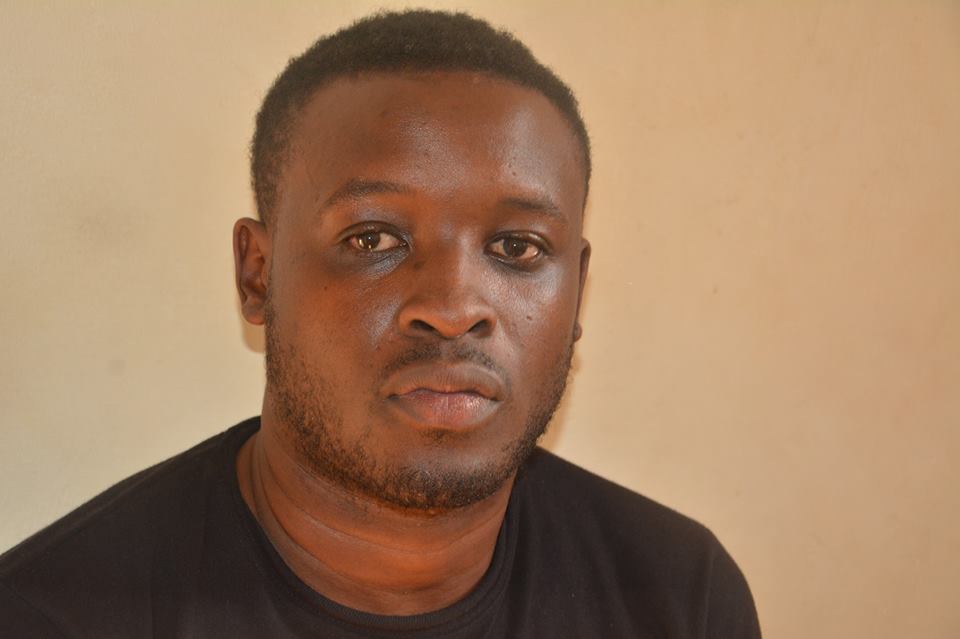 Police have arrested a Born again pastor affliated to Living Gospel Church located in Mukono and The Fellowship of Affirming Ministries located in Ntinda for allegedly sodomising a 16 year old male member of his flock.
Simon Mpinga alias Pastor Ronnie, 31, was arrested on at around 10:00AM on Tuesday, 27 November 2018 following a report filed against him by the victim.
According to a case reported at Mukono Police vide SD REF 38/25/11/2018, it's alleged that the victim had requested for 20000/= (Twenty Thousand Uganda Shillings) from the pastor.
He however told the boy that the money was at his home. Mpinga asked the victim to proceed and wait from his house promising to provide him with the requested financial assistance.
In his statement the victim said that the pastor arrived at home late in company of his friend and offered him some booze which he declined. Mpinga then convinced the victim to sleep over since it was already getting late.
"In the middle of the night he started caressing, squeezing as he drew closer and eventually started kissing me. I tried to resist but he was strong and threatened to harm me if i didn't. However promised to introduce me to a new life of earning dollars and being rich," the victim is said to have told police.
Its alleged that the victim applied a lubrication cream onto the victim's anus and sodomised him.
He is then said to have called in his friend to capture a video and still photos of the acts saying the donors would increase his funding.
After waking up in the morning, the victim was severely injured and discovered a seminal fluid discharge coming out of his anus. He was then escorted to Bank of Africa Mukono Branch and given 10000/= (Ten thousand uganda shillings only) as part of the money he had requested for.
The victim who was by that time in a very critical health condition and had faced the worst form of sexual abuse with multiple effects decided to open up to his mother who immediately reported the matter to police.
The victim was subjected to a medical examination and the doctor's report confirmed an unnatural sexual connection had been committed in violation of Uganda's Penal Code Act.
Further inquiries reveal Pastor Simon Mpinga as a habitual sodomy suspect after investigators confirming this as the second time he is being arrested at Mukono Police Station on sodomy charges.
The suspect was first arrested in May 2016 vide SD REF 23/12/05/2016 on sodomy allegations however managed to bribe his way into the victim's family and the case prematurely closed after expression of no further interest in the case by the victim's family.
Attempts to secure him a bond by some legal officers claiming to be affliated with Uganda Human Rights Commission today were futile and the suspect is currently detained at Mukono Police Station on charges related to sodomy, rape and defilement.
In Uganda, Sodomy is illegal.
According to Section 145 (a) of the Penal Code Act, any person who has carnal knowledge of any person against the order of nature commits an offence and is liable to imprisonment for life.