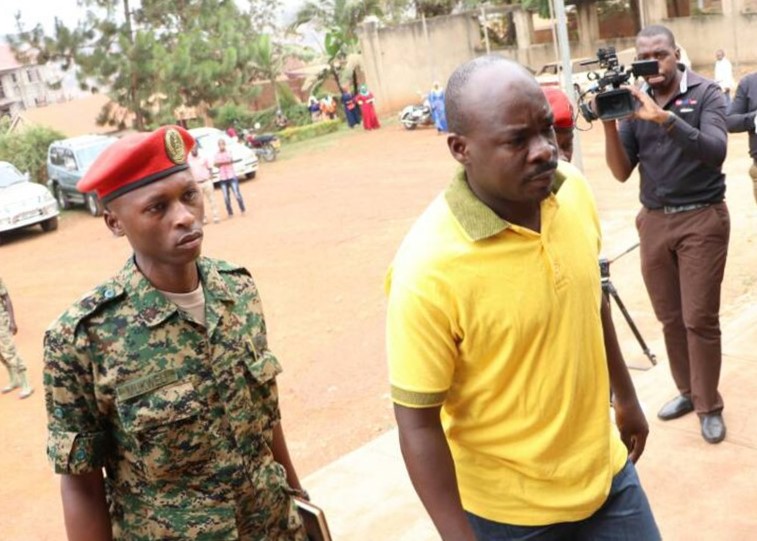 The General Court Martial chaired by Lt Gen Andrew Gutti on Monday (17th December 2018) ruled that Bodaboda 2010 boss Abdallah Kitatta and nine of his co-accused have a case to answer.
Gen Gutti noted that several witnesses testified to the effect.
Kitatta and his co-accused are charged with illegal possession of firearms and military equipment.
Among his co-accused are; Kibirige Joel, Ssenfuka Matia, Ssebata Hassan, Ssebaduka John, Mugerwa Hassan, Bwanika Fahad, Twinomujuni Amon, Ngobi Sowali and Ssekajja Ibrahim
Kitatta and twelve others were arrested in January this year by Chieftaincy of Military Intelligence (CMI) and charged with a number of offences related to unlawful possession of military hardware in February.
Three of his co-accused, Sunday Ssemwogerere, Jonathan Kayondo and Ssengoba Hassan were on Monday acquitted by the General Court Martial.
The court also put Kitatta on defense for the golden pistol that was found with him in a hotel room at Vine Tea along Wakaligga road
"The pistol was found with him in the hotel and not the vehicle where the other two remained. Abdallah Kitatta, Ibrahim Ssekajja and Ngobi Sowali we're found with SMG rifle and they tried to run," said Lt Gen Gutti.
According to UPDF, Kitatta and his co-accused were also found in possession of 30 rounds of firearms.
The court was adjourned until 7th January, 2019 when the accused will begin to defend themselves
Comments
comments