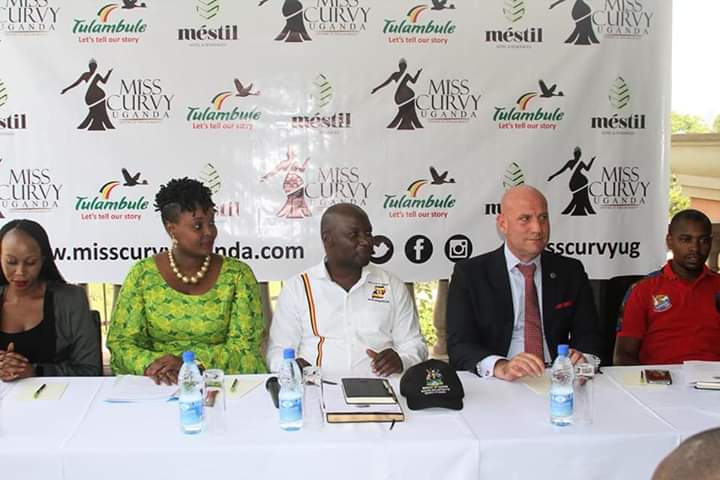 State Minister for Tourism Godfrey Kiwanda Suubi on Tuesday launched the Miss Curvy Beauty Pageant, a contest that will pit 'curvaceous women' hitting the runway to come up with the final winner.
The pageant which will run in partnership with Mestil Hotel and the Ministry of Tourism's Tulambule initiative targets women with big bums and hips who have been referred to by the organisers as the "True Ugandan Beauty."
The pageant, the organisers say, is aimed at appreciating ladies despite their body size, to allow them maintain their natural size and bring out their confidence.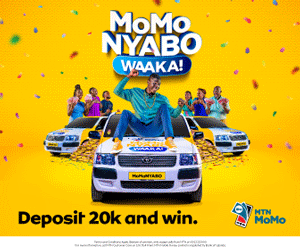 They further claim that the contest targets to eliminate the perception that beauty queens have to be slim and of a certain height.
"It doesn't matter whether you're married or have kids, this beauty contest is for everyone as long as they have the confidence, beauty and social & speech etiquette to impact the society as an ambassador with a lot of decency and modesty, which factors will be looked out for during the contest," a one Mark who is part of the organisers was quoted by Matooke Republic as having said.
Controversy
Names don't lie!
The fact that the organisers thought of calling their pageant "Miss Curvy" clearly indicates that they are looking for "curved" women.
Whereas there would be no problem appreciating curved women, there is a concern about men sexualizing and objectifying women with curves.
The organisers are only looking at the woman's physical appearance (hips and bums) to make a judgment without regard of their personality and dignity.
Female sexual objectification involves a woman being viewed primarily as an object of male sexual desire, rather than as a whole person and the idea of a pageant focusing on curves is nothing but a daylight glorification of the same.
The idea also discriminates against the slender women (women without big bums and hips) seeing as community has branded them as not curvy which might have serious effects on those that would have preferred to take part in the contest.
Psychologists argue that sexual objectification can have negative psychological effects including eating disorders, depression and sexual dysfunction.
It can also give women negative self-images because of the belief that their intelligence and competence will never be acknowledged by society if their body size is not the "right one."
Tourist Attraction
According to a publication by local news paper Daily Monitor, curvy, sexy Ugandan women have been named a new tourist attraction.
"We have naturally endowed nice looking women that are amazing to look at. Why don't we use these people as a strategy to promote our tourism industry?" the paper quotes Kiwanda as having said.
"When these ladies flaunt their endowments, it will enhance the visibility and appreciation of Ugandan beauty," Daily Monitor quotes Ann Mungoma, the pageant's organizer as having said.
This is a clear indication that government through the Ministry plans to exploit women's sexuality for financial gain in terms of foreign exchange.
They are convinced that women flaunting their bodies will attract tourists to the country.
The question is; what will the tourist come to do?
Visit the National parks or they will come to have sex with the ladies?
The whole idea of using women's body parts to attract tourists to the country is disrespectful and portrays women as mere objects not human beings.
The Miss curvy beauty pageant is nothing but a scouting ground for "tourist attractions" as women have been described.
For even associating with the Pageant, Minister Kiwanda owes all ladies in Uganda a big apology and should denounce the pageant.
The writer is a journalist with interest in Travel and Technology.
Comments
comments