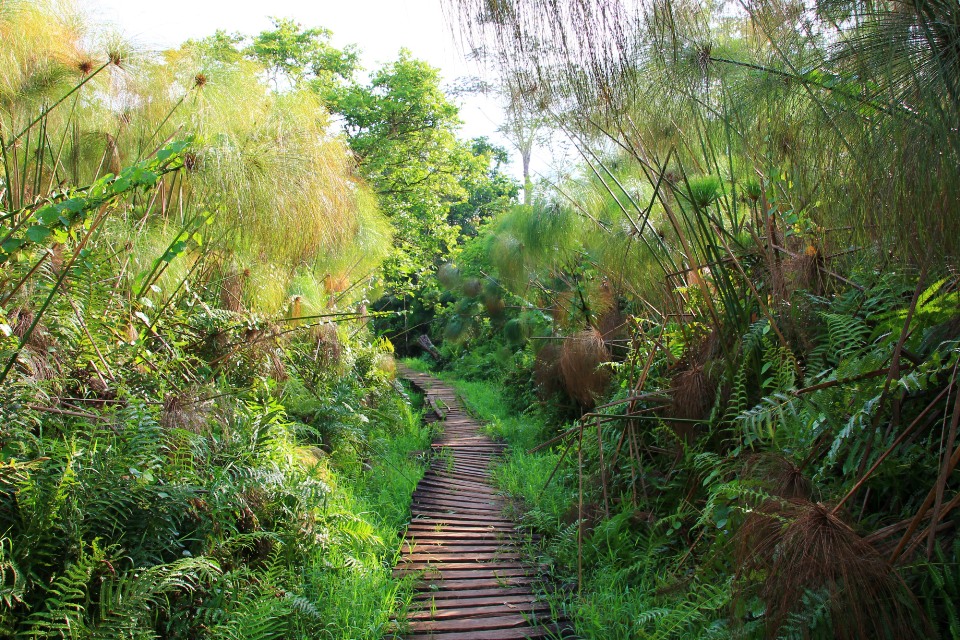 A trip to Kibale National Park in Western Uganda is incomplete if you do not visit Bigodi Wetland Sanctuary.
The Bigodi Wetland Sanctuary is part of the greater Magombe swamp, and adjacent to Kibale National Park, a few kilometers away from Kanyanchu visitor's information centre.
I and a group of journalists recently visited the wetland during a trip to Kibale National Park, courtesy of the Chimpanzee Sanctuary and Wildlife Conservation Trust.
Our guide Robert Bagonza told us during the Saturday morning Swamp Walk that the wetland, which covers an area of 4 square kilometers, is home to over 200 identified species of birds among which is the Great Blue Turaco, 8 species of primates like the Red Colobus Monkey, Baboons, Black and White Colobus Monkey, Blue Monkey, Grey cheeked Mangabey, Vervet Monkey and Red Tailed Monkey among others.
Other mammals that can be found in the wetland include mangroves, statungas, otters, bush bucks and bush pigs to mention but a few.
The wetland is also gifted with evergreen vegetation of papyrus and other tree species.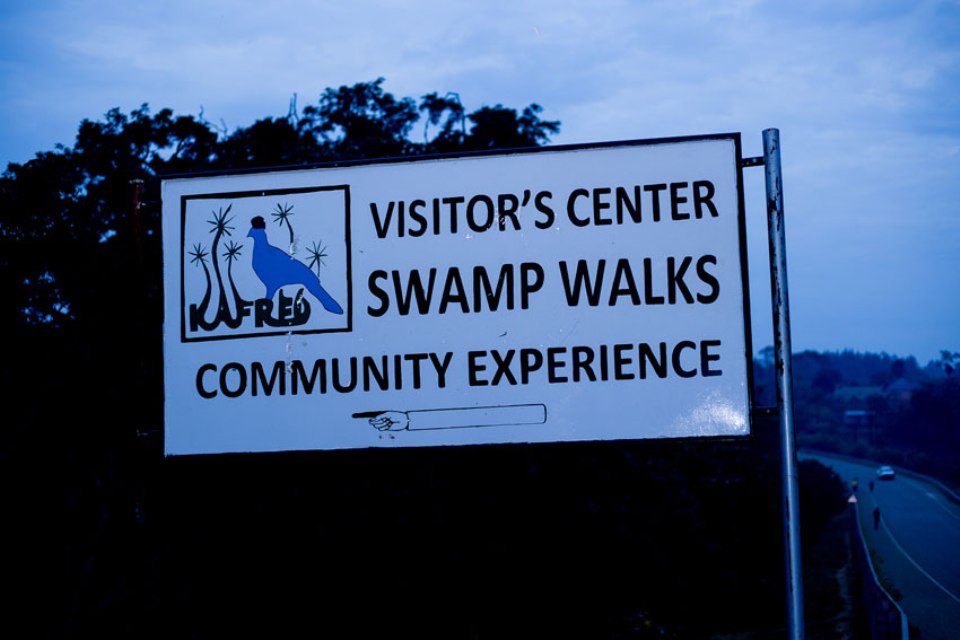 The Bigodi Wetland Sanctuary is managed by KAFRED (Kibale Association For Rural and Environmental Development), an important stakeholder in eco-tourism in Bigodi. KAFRED ensures that the local community benefits from tourism through conservation.
The Swamp Walk was an exciting experience, as we walked on well designed board walks, saw different animal and tree species, and interacted with the locals, who are mainly Batooro and Bakiga.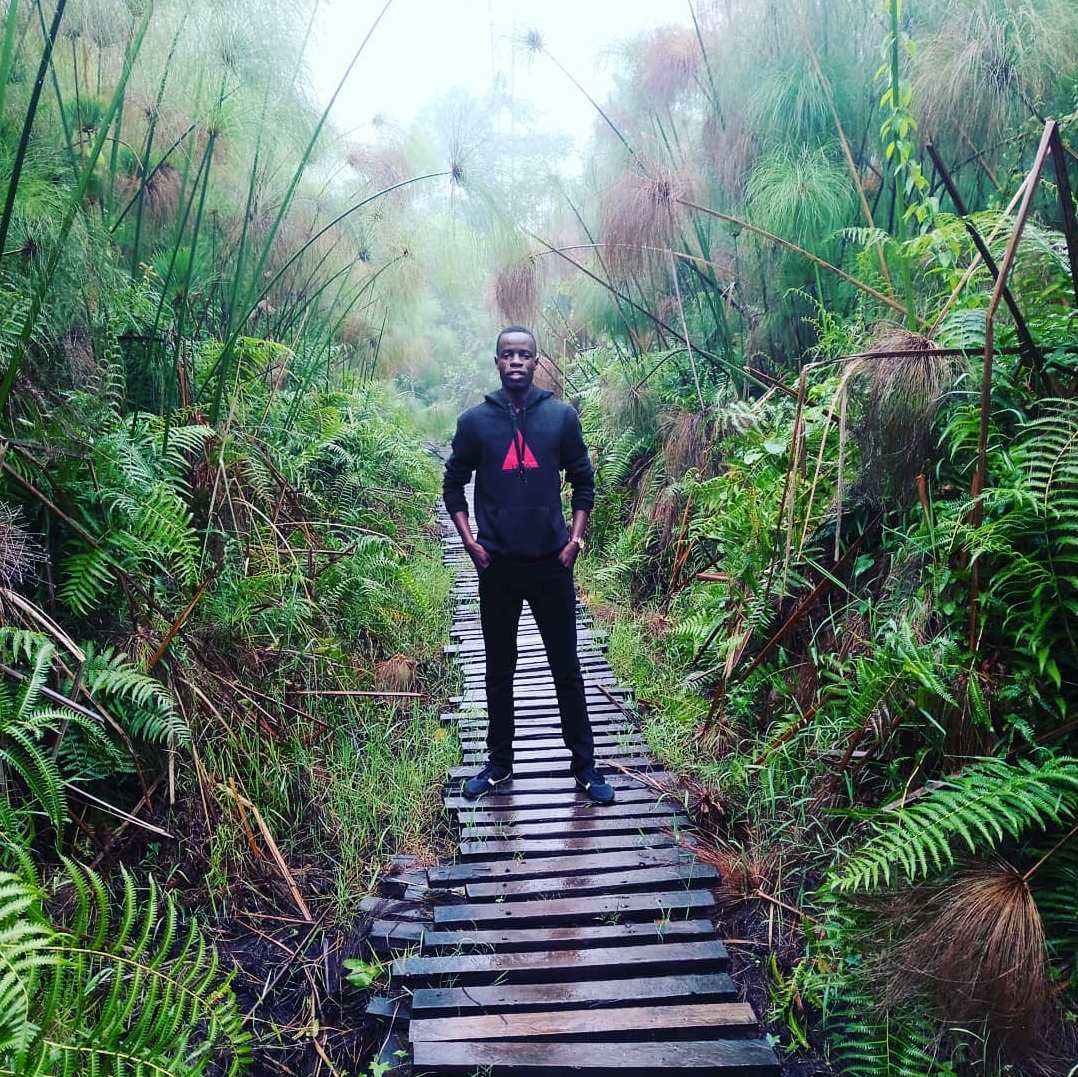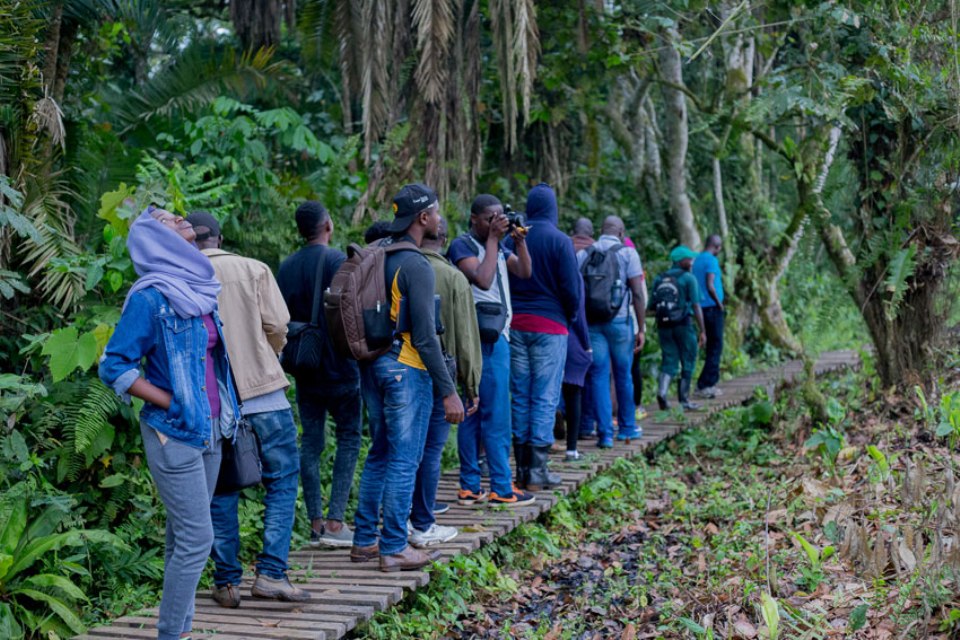 During the walk, we met Mukasa Wilbroad, the chairperson for Nyabubare Village in Bigodi Town Council, Kamwenge district, who told us how the Wetland was benefiting the community.
"The wetland is a source of employment for our young people, for instance those who are working as guides," Mukasa said while pointing at Robert, our guide.
Mukasa was supervising men who were clearing the tall grass by the roadside.
"The revenue got from the tourists is also used to support local projects for example schools like Bigodi secondary school, the water project, health center and the Bigodi women group project among others," he added.
Our guide Robert would go on to tell us how some tourists have over the years been sponsoring students from the area.
A number of people in the area have transformed their homes into African-homesteads, providing tourists with traditional African meals and decent accommodation.
John Tinka, one of those earning from Homestead tourism narrated to us later in the evening that he decided to host tourists at his home because tourism in the area was booming.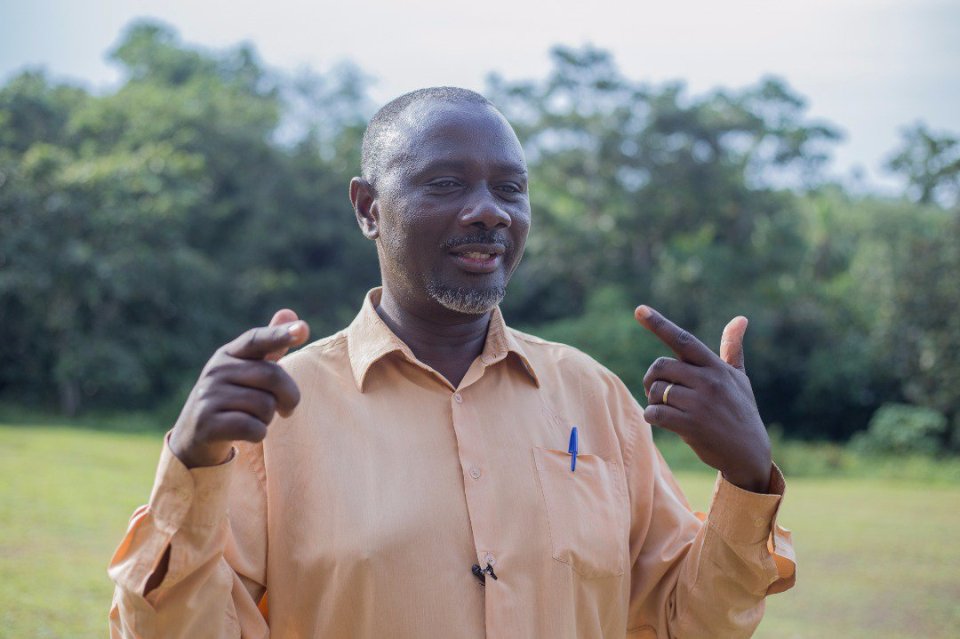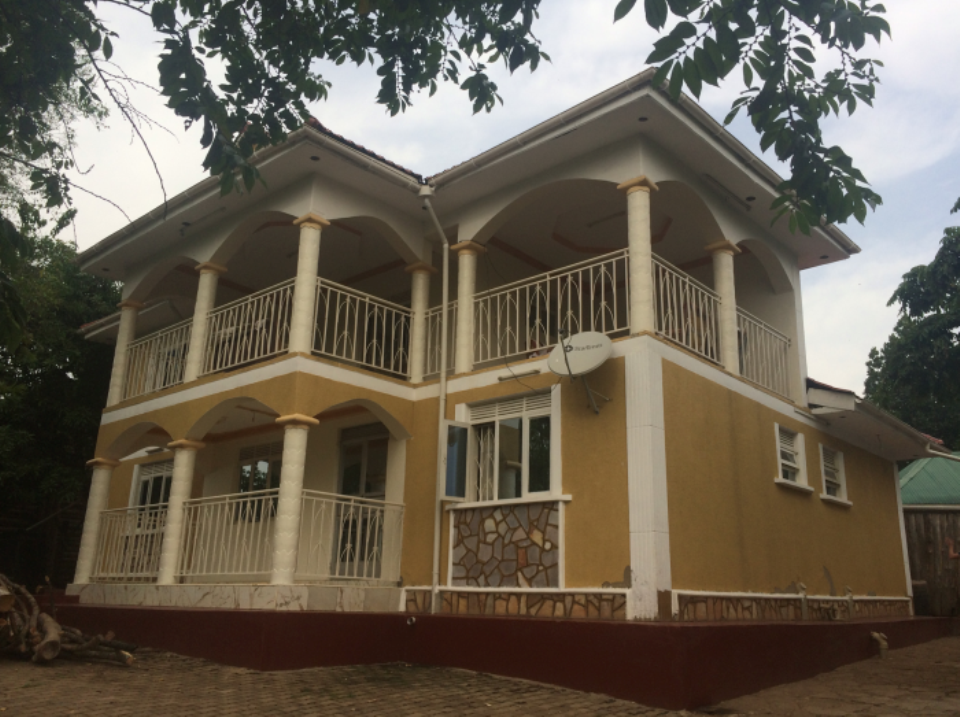 "I host the tourists at my home and they share the same facilities like my family members," said Tinka, who added that he earns about Shs 10 million annually from the activity.
"For this kind of business, one needs just about 2 to 4 rooms which can be used by the tourists. I don't even have to employ anyone because these tourists can be served by my family members. So all the earnings stay in the home," Tinka explained.
Women in the area also started the Bigodi Women Group project that consists of about 40 members, who make good-looking crafts using raw materials from the swamp like the papyrus reeds. Some the crafts the women make include baskets, beads, mats and bags among others, which are usually bought by the tourists as souvenirs.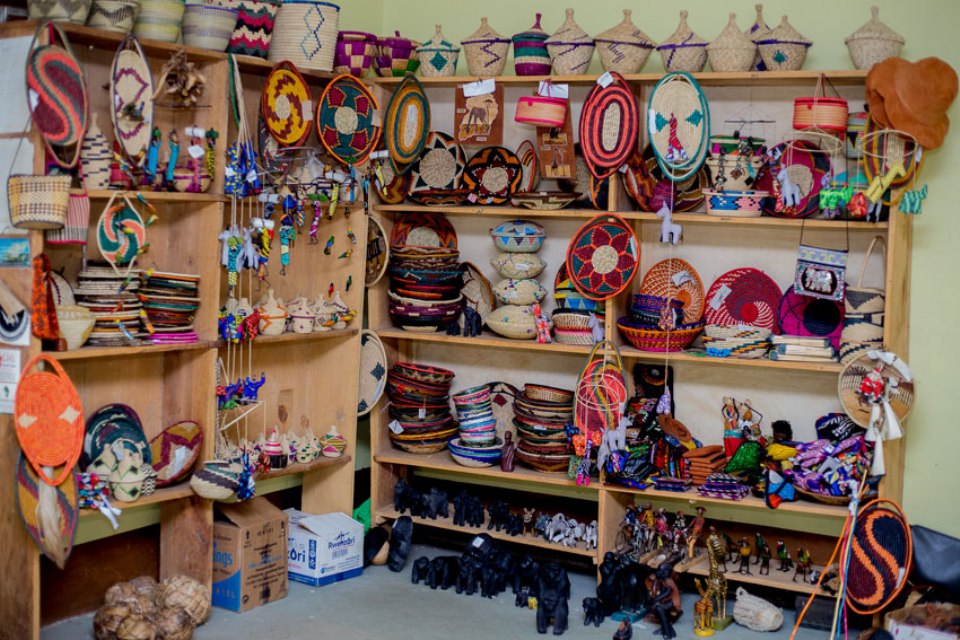 Some of the members of the community practice agriculture and during our swamp walk, we saw maize and coffee plantations adjacent to the wetland. These people however face a challenge of the primates, which eat and destroy their crops. We are told by our guide, that as a form of compensation, KAFRED offers interest free loans to the members and at times gives goats to each household to boost their livelihood.
Bigodi Wetland Sanctuary receives about 30 tourists daily and can be a great addition to one's Chimp Tracking activity at Kibale National Park.
A swamp walk at Bigodi costs Shs 10,000 for Ugandans and $23 ( about Shs 85,000) for foreign tourists.
Comments
comments