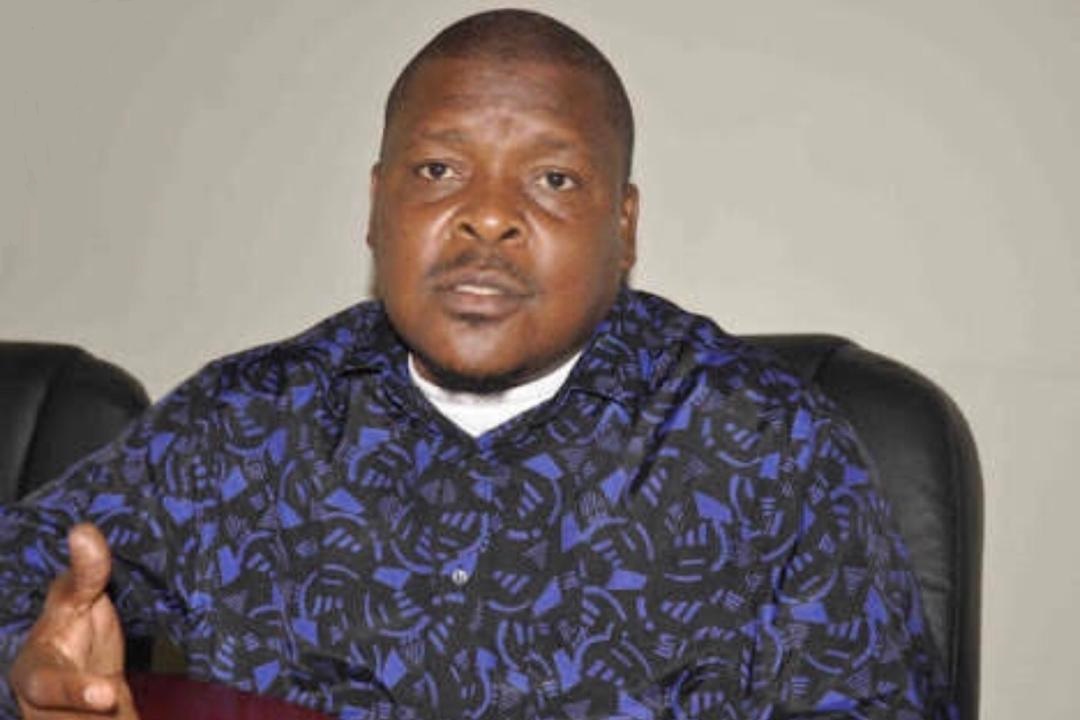 Recently, some sections of the media reported what they referred to as an investigative exclusive expose of businessman Ali Abdul Jabar Alseyed, whom they said was "a man with a dubious record, who acquired a security job in Uganda".
Main stream media and social media was thereafter flooded with serious criticism towards Ali Abdul Jabar who had been depicted in the story to be a human trafficker, thief, fraudster, a terrorist and generally a criminal mastermind who battered women and tortured several Ugandans in Dubai UAE and that he was at the top of a criminal network and a human trafficking cartel.
Ali Jabar was accused of allegedly beating up a one Barbara Naluwooza. He was also accused of being conman, a thief, a human trafficker and a criminal lord ping who was wanted by local police of several countries and on an Interpol wanted list.
It was reported that Jabar was wanted by police in Dubai UAE, Tanzania, Uganda and many other countries and that he was an expert in escaping the several jurisdictions with a very powerful network that enabled him influence all relevant authorities to escape the whims of justice that the alleged victims have so desperately sought for.
To further captivate and juice up the investigative piece, several of Jabar's passports were published in the story and alleged to have been procured in an obscure manner and used to facilitate his purported criminal activities.
It should be noted however that the story clearly emphasized that they did not report Jabar's side of the story and as it is said there is always two sides to a story.
Being shocked by the accusations in the investigative piece, Jabar decided to have another investigation carried out with factual proof and not just mere allegations.
Jabar being an international businessman who knows believes in the truth sought out to ensure that the allegations about him being a wanted man in several countries are verified on their truthfulness.
The businessman and a team of investigative journalists set off for Dubai UAE to specifically first verify the allegations raised by Barbara Naluwooza and the unidentified individual whose real names have been concealed for security reasons.
In fact to show how serious Jabar took these allegations to be, he paid for all our travel costs to make sure a factual investigation was done and not just a story told.
Time check 4:00 pm February 24, 2019, our investigative team together with Jabar checked out of Entebbe International Airport headed for Dubai aboard Emirates Airways Boeing EK 730 and landed at Dubai International Airport.
Shockingly Jabar was neither arrested at Entebbe International Airport nor Dubai International Airport for being a wanted criminal as alleged in the investigative piece that featured Barbara Naluwooza.
While in Dubai the following day, Jabar and our investigative team visited Dubai CID Headquarters who checked their system for any warrants against Jabar and found his record spot clean. The police revealed that according to their system, Jabar had done some finger prints with them on 27 February 2018 for a partnership with his Arab partners, that Jabar has never been arrested in Dubai and no arrest warrant has ever been issued against him.
"Ali Jabar is a free man in Dubai, if he had issues with security here, he would not have been able to access Dubai, if he was wanted, he would have been arrested on arrival yesterday" a senior police official in Dubai said.
Close family members of Jabar in Dubai equally confirmed that Jabar had been in and out of Dubai several times and if he was wanted, he would have been arrested a while back by police and security in Dubai.
Our team went ahead to interview some of Ugandans working in Dubai that had interacted with Jabar and who had been helped by Jabar.
Hassan Kyagulanyi said he travelled to Dubai one year ago on a tourist visa however to avoid a penalty after expiry of the visa, he had to start looking for a job.
He was lucky to be connected to Jabar by those that helped before. "they gave me Ali's contact. Ali, because he has friends and through those friends he has connections, he connected me to Prince Mark, a company I now work with as a cleaner", Kyagulanyi said.
Richard Ssentamu, another Ugandan working in Dubai, has been working at Terminal III at Dubai Airport for three years now.
He too was connected to Prince Mark by Jabar. "when I first went to Ali's office, he wasn't there, there were many other Ugandans who needed similar help. When Ali came, he opened his office. I asked for connections to any kind of job. He made a phone call and just like that, I was invited to take my CV," Ssentamu said, adding that he was on a tourist visa.
Ssentamu went on to reveal that the day he met Jabar is the day Jabar and Barbara Naluwooza had a serious altercation that was displayed in the video footage. He however said that at the time Barbara had damaged a lot of Jabar's property in the office such as computers, appliances, tv and continued to damage more which angered Jabar and forced him to defend himself by beating Barbara. Others with similar revelations about Jabar are Agnes Nantumbwe, Aliyah Namutebi and Stella Nanyonzi and his partner.
When Jabar was also interviewed, he talked about the video footage that was published in the Monitor and NTV story regarding beating Barbara Naluwooza.
He emphatically emphasized "I was provoked to beat Barbara. When she forcefully entered my office and started throwing things (Computers, tables, chairs) down, I rung police who advised me to defend myself and my property so I did.
But again even if you demand me as she claimed, does that mean you hold the law in your hands and damage my property?" He explained. The video footage released was incomplete.  Jabar added that pursuant to the incident with Barbara, he was charged with assault while Barbara was charged with assault, trespass and threatening violence.
Jabar further explained that even after the fight, he forgave Naluwooza. "I am the one who took her to the hospital on my own money. I sympathized with her because she was to be jailed for six months and deported.
"We in fact settled the matter that day" he said. Another Ugandan in Dubai a one Sheikh Arafah was contacted on phone and he confirmed that he was aware of the dispute between Barbara and Jabar which dispute he knows was resolved and an agreement even signed and some money paid to Barbara.
Jabar also talked about the human trafficking allegations. First he revealed that he is not involved in recruitment, but when he helps connect those that knock on his office door in search of jobs. Jabar explained that he cannot turn his back on Ugandans in need, most especially when they approach his offices. He said that cannot be termed as human trafficking.
"I think English is a problem. Trafficking means taking people out of a country illegally. The incident that they are tagging me to is that, a mature sane person leaves Uganda on a one month visa, after reaching Dubai and the one month is expiring, they start to scamper in search for help and jobs. When they knock on my office doors, I allow them in, I listen to them before I recommend them to my partner companies. All I do is recommend. Where they meet the requirements, they are taken. Now if you looked for me in such case, does that mean trafficking?" he narrated.
"If I was a trafficker as alleged, I would be languishing in a Dubai prison" Jabar said.
The Ugandan Sheikh Arafah also talked about the issue of human trafficking, he said that all people in Dubai are in the system and all those wanted by the authorities are in the system.
Our team would thereafter after safely return home, after gathering enough information.
Our investigative team further investigated into allegations of embezzlement, theft, Interpol letter, the passports displayed and terrorism.
We established that the theft and embezzlement allegations of US $ 150,000 arose following a complaint by a one Stella Jealobo who owned a recruitment agency with her business partner Nelson Ndagyiyimana.
Jabar who lived in Dubai then and knew Nelson was approached by Nelson to assist them connect some Ugandans with jobs in the Middle East.
He helped connect a number of Ugandans with jobs. It later turned out that Nelson and Stella had collected thousands of dollars from several Ugandans promising them jobs in the Middle East but failed to deliver on the promised and when they were reported to police by the angry Ugandans who had been duped, they engineered a plan to blame it on Jabar who did not live in Uganda then. Jabar explained that when he later moved to Tanzania to carry on some of his projects, he learnt of the Interpol letter, that he explained himself to both the Tanzanian and Ugandan authorities and was never arrested even when he travelled through immigration between Uganda and Tanzania. In fact he reveals that to-date he has never been arrested by Interpol.
Jabar revealed to us that when he heard of the allegations of theft and embezzlement of US $ 150,000, he immediately moved to Uganda to clear his names.
He was indeed initially arrested and charged at Buganda Road Chief Magistrates Court but the charges against him were later withdrawn by the DPP after establishing that there was actually no evidence against him.
Jabar said allegations that he was released from jail under unclear circumstances is manifestly malicious because he was released following a court process.
Comments
comments