President Yoweri Museveni on Sunday, donated to the Orthodox Church as a contribution towards the construction of a multi-billion cathedral.
Museveni had joined Christians at Lubya Hill in Rubaga Division, Kampala to celebrate the Diamond Jubilee of Orthodox Christianity in Uganda.
The celebration was led by His Eminence, Metropolitan Jonah Lwanga.
He also laid a foundation stone for construction of Aghia Sophia Orthodox Cathedral estimated to cost $4 million.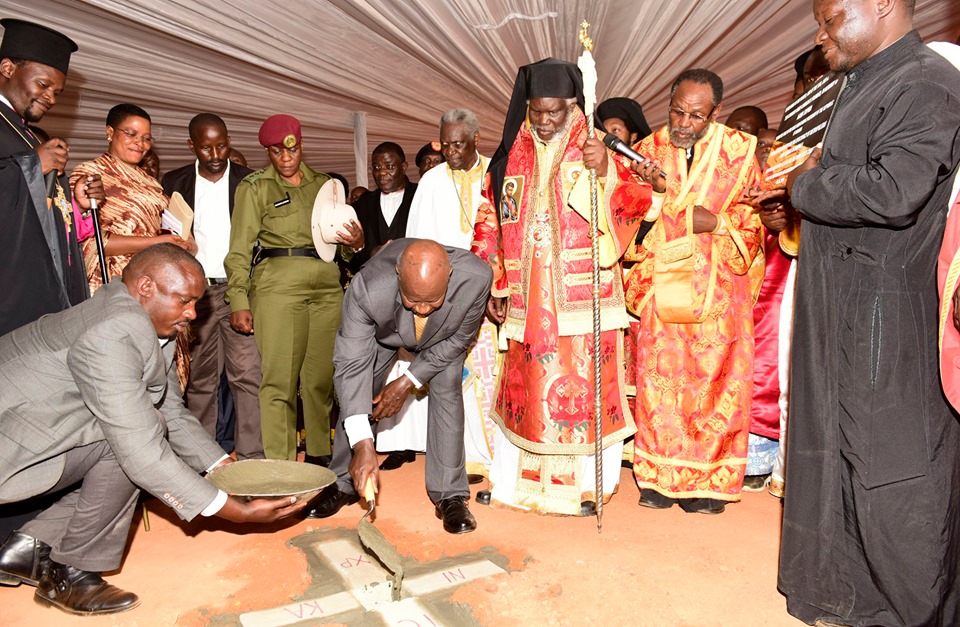 The President made a Shs 300 million pledge to the project and handed Shs 30 million in cash to Archbishop Jonah Lwanga, promising to send the Shs 270 million balance.
He also pledged to support the church and priests' Saccos.
Speaking to the congregation, the President called upon the church to preach about prosperity and wealth creation.
"As the church guides its followers to salvation, it is important they also teach them about prosperity and wealth creation. Empowered Christians means an empowered church. The church should help amplify government's message on commercial agriculture and other wealth-creation ventures," he said.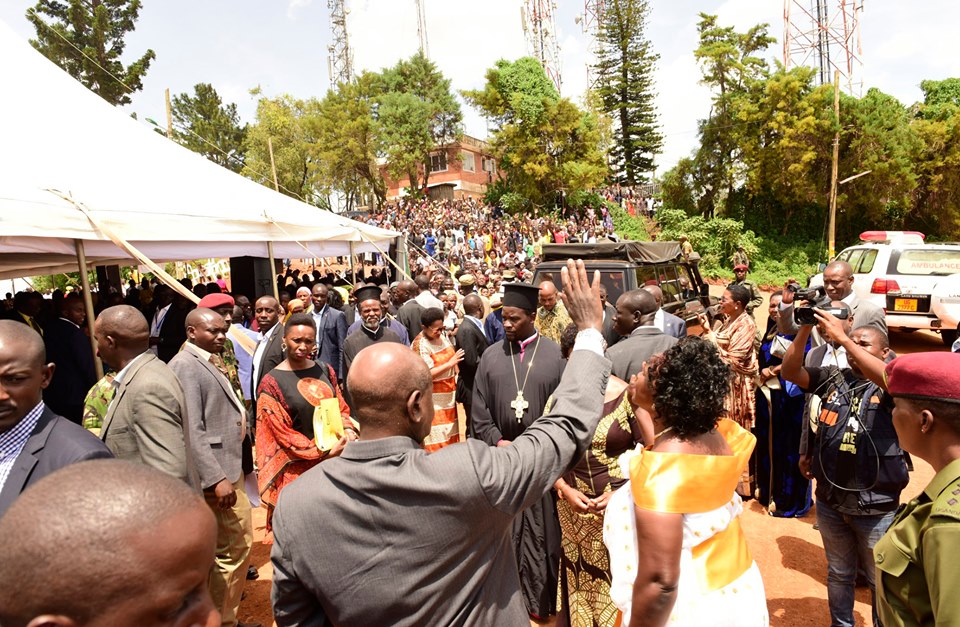 On his part, the Archbishop of the Orthodox Church of Uganda, Jonah Lwanga, thanked president Museveni for gracing the event, adding that the Church will have a special chair for the President. Lwanga said the gesture is rooted from the ancient Orthodox culture during the time of Roman Emperor Constatine.
Comments
comments