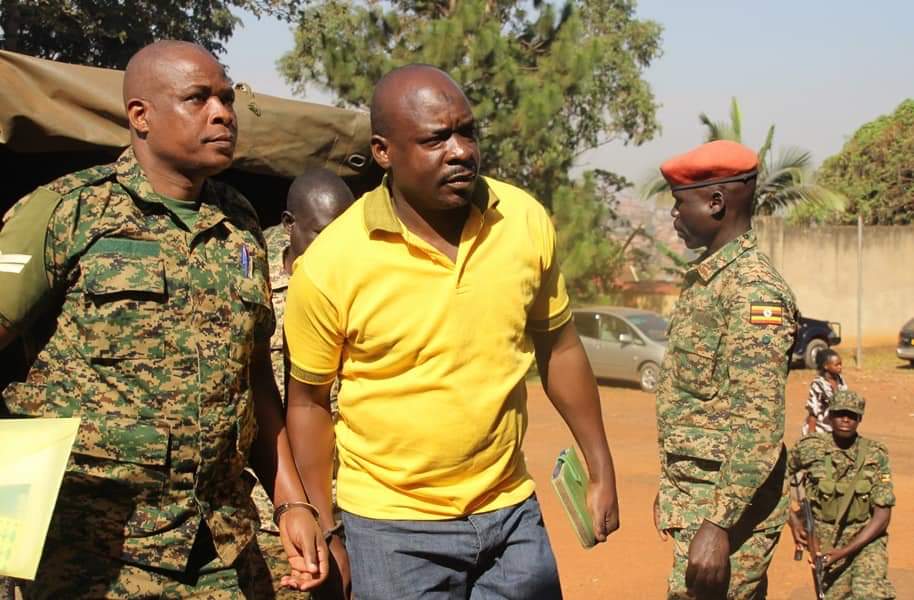 The General Court Martial chaired by Lt Gen Andrew Gutti has Tuesday (14th May 2019) sentenced Boda Boda 2010 Patron Abdullah Kitatta to 8 years, 8 months and 6 days in prison.
Kitatta and Detective Constable Ngobi Sowali were on Monday convicted of unlawful possession of fire arms contrary to Secion 3 of the Fire Arms Act. His other co-accused were acquitted of all charges.
According to prosecution, Kitatta and Ngobi were found with two pistols during their arrest at Nateete, a Kampala suburb in January 2018.
Kitatta and twelve others were arrested in January 2018 by Chieftaincy of Military Intelligence (CMI) and charged with a number of offences related to unlawful possession of military hardware.
Three of his co-accused, Sunday Ssemwogerere, Jonathan Kayondo and Ssengoba Hassan were earlier in December 2018 acquitted by the General Court Martial.
The Boda Boda 2010's lawyers had upon his conviction on Monday asked court for a lenient sentence, explaining that their client allegedly has ill-health, served the government as an NRM cadre and was the sole bread winner of his family among others.
However while giving his ruling, Lt. Gen. Andrew Gutti said that the Court Martial found the 10 year sentence, requested by state prosecutor Lt. Col. Raphael Mugisha, appropriate.
He explained that court only deducted 1 year, 3 months and 20 days that Kitatta has spend on remand.
"You have a right to appeal against the sentences and conviction withing 14 days," Gen Gutti advised Kitatta and Ngobi.
Comments
comments