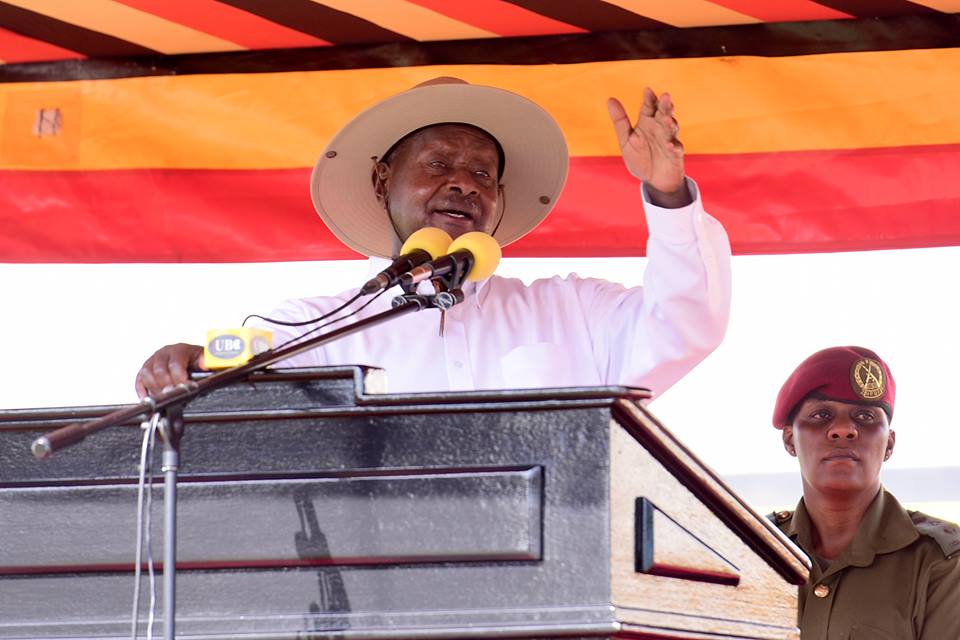 President Yoweri Museveni has said politics must lead to development and economic transformation in order for it to be meaningful to the people.
"Politics should not be barren, it must lead to development and transformation The Politics of NRM has produced development in Lango and the whole country," he said.
The President was speaking at a public rally held in Abongo Rwot village, Agali Sub County in Lira District on Friday calling on the people to exploit the infrastructure to improve their livelihoods. The President is in Lango to promote his job and wealth creation campaign to improve household incomes.
"We should not have spectators in efforts to generate income. You must all join moneymaking efforts. When people are in the garden with hoes digging, you do not just stand there talking without doing anything. It is bad," he said.
President Museveni noted that as much as government has provided good roads, electricity etc, we need incomes for our families to meet other requirements like health, education food etc.
"Even if we have good roads, you can't take a mattress there to sleep on it. Development is for all of us, but we need to use it to improve our households. People first need to search for house hold incomes then the rest of their needs would be solved," he said.
He informed them that the people of Ankole sub region were previously engaged in subsistence agriculture that was not profitable but he was pleased to note that after a long time they listened and responded to his call to work through commercial farming for incomes and for food security.
He urged them to follow the 4 acres farming plan which is geared at maximising income at the household level through proper enterprise selection and mix. He said households can engage in the growing of coffee, fruits, food crops and pasture for zero grazing and backyard farming through rearing of poultry for eggs and rearing pigs.
President Museveni said that the other sectors that support employment include small and large scale factories, services and ICT. He pledged the NRM Government commitment to start a new fund that would further boost income-generating efforts.
Later, the President acknowledged the request of the youth for him to sign an acceptance of being nominated as the sole NRM Presidential candidate for the 2021 elections. He assured the gathering that plans were underway to operationalise the construction of Akii Bua stadium.
As he was proceeding to Lira town, the President laid a foundation stone for Agali Seed Secondary School. The NRM Vice Chairman of the Northern region, Sam Engola, conducted him around.
The NRM Vice Chairman of the Northern region, Sam Engola introduced 200 members of UPC and FDC who have resolved to cross to NRM. He revealed that Agali is the Sub County that scored the highest votes for President Museveni and NRM during the last elections in Lango sub region