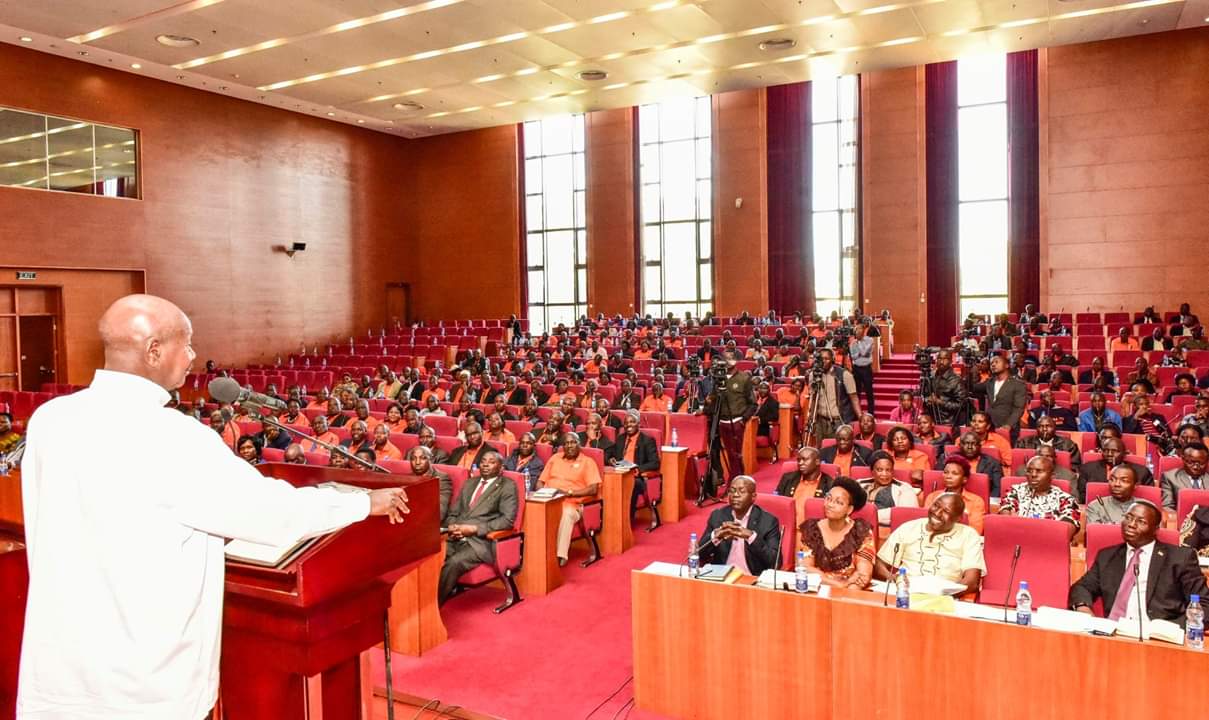 Teachers, under the Uganda National Teachers' Union (Unatu), Sunday afternoon held talks with President Yoweri Kaguta Museveni and agreed to postpone their intended industrial action.
Teachers also assured Museveni they would report to classes as schools open for second term on Monday, May 27, 2019.
The meeting happened at the Office of  the Prime Minister (OPM) in Kampala.
Prime minister Dr Ruhakana Rugunda, and Education and Sports Minister Janet Museveni also attended the meeting.
President Museveni asked the teachers to suspend their industrial action for the whole term, promising to meet them again in late July to brief them on the next course of action.
The President said that rather than strike, teachers should seek for equitable salary structures for all civil servants through the establishment of a harmonised salaries board.
The President also stated that as teachers demand for salary enhancement, they should also discuss the sources of the national income.
"By 1987, the tax collection was Shs 5 billion. This is because there was nothing to tax as the economy had collapsed. In 2018 we collected 17,000 billion Shillings because we now have factories that are producing goods for sale," said Museveni.
"Therefore, as the revenue improves, salaries of teachers and all civil servants will be enhanced. However, this will be gradual and therefore calls for patience."
…………………………………………………………………………………………………………………………..
Comments
comments