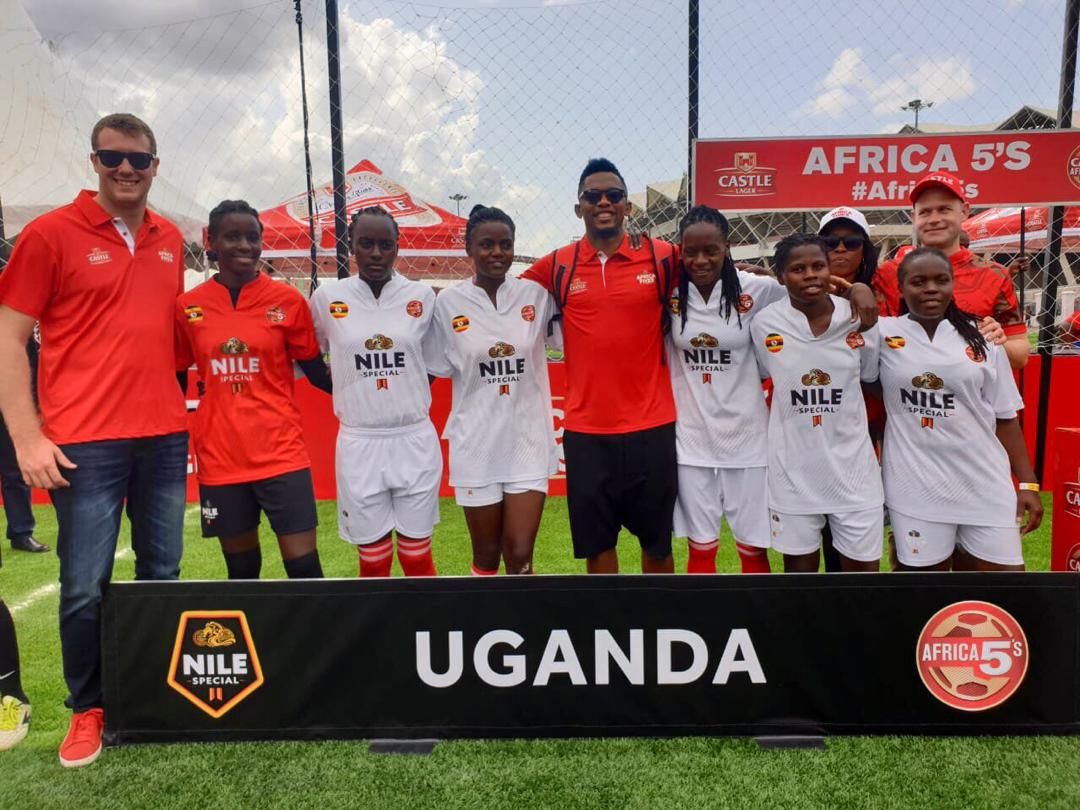 Team Uganda emerged the best at the inaugural edition of the ladies' Africa Fives Soccer Championships played at the Uhuru Stadium in Dar es-Salaam, Tanzania over the weekend.
The team sponsored by Nile Special comprising of players like Vanessa Karungi, Brenda Nabisaalu, Wilmer Nantumbwe, Sarah Namulindwa, Memory Nampijja and Brenda Makanga, defeated the Tanzania Invitational side 1-0 in the final played on Saturday afternoon.
Captain Nampijja scored the winner-takes-it-all strike in the ninth minute of the 12-minute first half.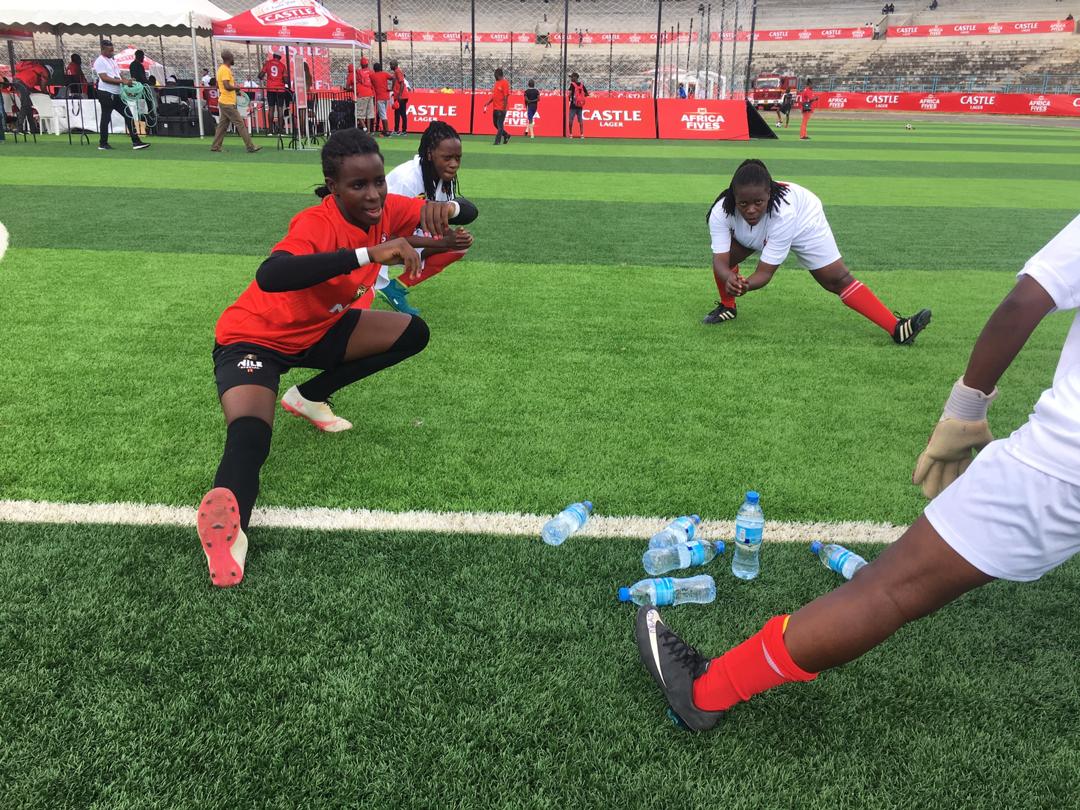 With a large number of Tanzanian fans cheering, Uganda held on in the second stanza with goalkeeper Karungi pulling off a couple of saves to guide Uganda to victory.
"We are happy to bring this trophy home," said winning captain Nampijja after receiving the trophy from tournament ambassador Samuel Eto'o.
The team will travel with former Cameroonian forward Eto'o to FC Barcelona's home – Camp Nou.
Asked during an interview when it would be possible for the ladies to go watch a match, Eto'o replied: "To the Barcelona – Real Madrid, for me, it is the best game in the world."
Speaking about the women's side triumph, Nile Special brand manager Francis Nyende was ecstatic and visibly in shock at the result.
"This Uganda's inaugural participation in this tournament, and we have won the trophy! This is unbelievable. Kudos to the girls who have given it their everything. As a brand heavily involved in sports, we hope this victory will inspire more ladies to play this game," said Nyende.
The team had beaten pre-tournament favourites South Africa 2-1 via a shootout where Karungi saved two penalties following a goalless draw.
In the quarterfinals, Uganda comfortably beat Ghana 3-0 with Nantumbwe striking twice.
Uganda had beaten Zimbabwe 2-1, had a 1-1 draw with Tanzania A before losing to Swaziland 1-0 in Group A on Friday.
In the men's category, Uganda was unlucky to be ejected after conceding a goal.
Represented by Facebook FC franchise, which won the Nile Special 5-A-Side competition finals, beat Swaziland 5-0, Zimbabwe 1-0 and Tanzania 1-0 to top Group A on Friday but on Saturday, they lost to Group B bottom team Zambia 2-1 via penalties following a 0-0 stalemate.
Goalkeeper Derrick Emukule did not concede at the tournament.
The Africa Fives is a Social Football League where football and friends come together over a beer and it was played in Zambia last year with South Africa winning the men's crown.
Nile Special is part of the brands present as this tournament, known as Africa's premier amateur football competition, is organized by Nile Breweries' parent company Ab-Inev.
Eight countries took part at this year's edition including hosts Tanzania, Uganda, Zambia, Zimbabwe, Ghana, Nigeria, South Africa and Eswatini.
The tournament in Tanzania was graced by ambassador Eto'o who holds the record for individual with most goals at the Africa Cup of Nations, former Bafana Bafana player.
Matthew Booth, former Zambia captain Christopher Katongo and ex-Banyana Banyana player Amanda Dlamini.
AFRICA 5S CHAMPIONSHIP
SELECTED RESULTS
MEN
Uganda 5-0 Eswatini
Uganda 1-0 Zimbabwe
Uganda 1-0 Tanzania
QUARTERFINAL
Uganda 0-0 Zambia
(Zambia won 2-1 on penalties)
WOMEN
Uganda 2-1 Zimbabwe
Uganda 1-1 Tanzania
Uganda 0-1 Eswatini
QUARTERFINAL
Uganda 3-0 Ghana
SEMIFINAL
Uganda 0-0 South Africa
(Uganda won 2-1 on penalties)
FINAL
Uganda 1-0 Tanzania Invitational
Comments
comments