Hima Cement has announced the arrival of a new Country Chief Executive, Mr. Jean-Michel Pons, who joins the company from LafargeHolcim Moldova.
Pons replaces Mr. Nicolas George, who has been with Hima Cement since February 2018.
Pons, who has been with LafargeHolcim Group since 2011, has worked in Russia, Serbia, Algeria, France and more recently Moldova.
He brings a wealth of knowledge of the construction industry from his previous deployments.
At a dinner to welcome the new CEO and bid farewell to the outgoing CEO, the Hima Cement Board Chairperson, Ms. Barbara Mulwana said that Pons joins at a crucial stage of the company and that his experience would be crucial in moving the company forward.
"The country is at a stage where there's a lot of investment in infrastructure by government as well as the private sector. We believe as a company, we have a big role to play and your experience will be invaluable," Mulwana said.
"Nicolas has helped grow sales in the last one year and strengthen our retail business, bonastore; our profits have also grown by 15% compared to last year. I believe that he has laid a strong foundation for you to capitalize on," Mulwana added.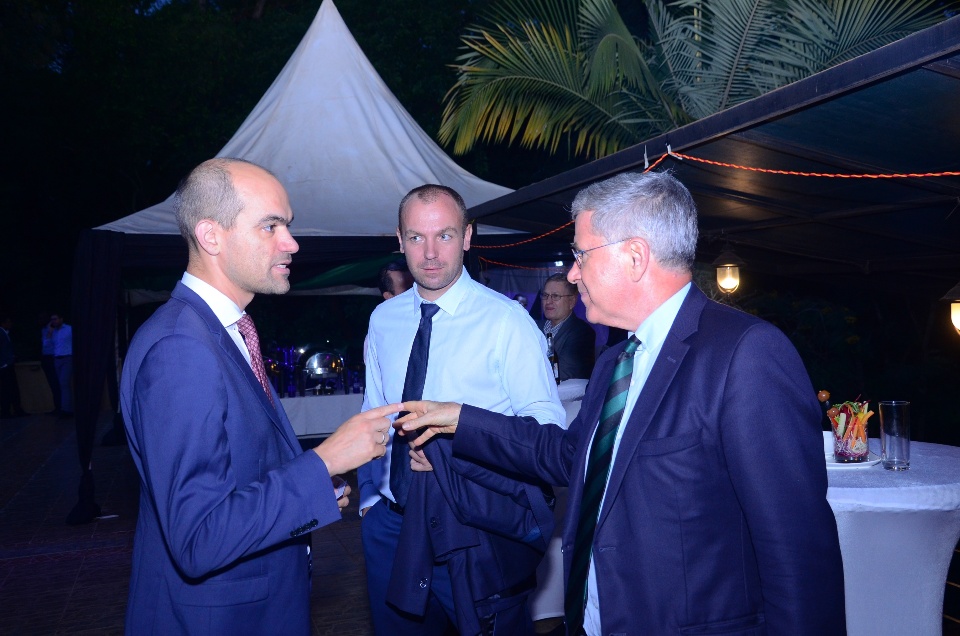 Jean-Michel Pons, 42 years, comes at a time when the company following its commissioning of a new factory in Tororo is continuing its expansion program that includes investment in retail.
"I look forward to working with the winning teams that make Hima Cement what it is, especially our employees, customers and suppliers to continue on this growth," Pons said.
"Our commitment to quality and innovation doesn't change, we will continue to invest in innovation that provides solutions to our customers' needs," he added.
Comments
comments