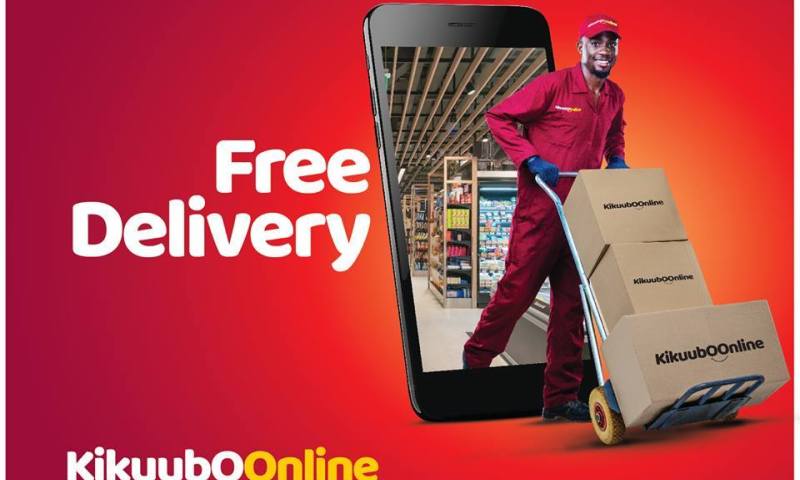 Many of us are always looking out for the cheaper options when buying goods. The place known to many people is "Kikuubo" where you will get products at relatively cheap prices.
Kikuubo serves as the whole sale go to place for many duukas, super markets, wholesalers and retailers alike.
The products that Kikuubo offers are mainly Fast Moving Consumer Goods like Oil, Fat, Soap, Sugar, Salt, Baking Powder, Pastas, Noodles, Spaghetti, Spices, Snacks, Biscuits, Juices, Tea, Coffee, packed Milk, Milk Powder, Flavored Milk, Sodas, Sprits, Water, Sanitary Pads, Diapers, Tissue Papers, Toilet Rolls, Tooth Pastes, Tooth Brushes, Pens, Pencils, Exercise books, all stationary related products, Shoe Care Products, Plastic Cups, Plates, Basins, Disposables and so much more.
While one is able to get these goods to stock up their shop, they have to deal with inconveniences like closing up their shop to go downtown, dealing with bad weather (Has anyone noticed how it rains heavily of late? How do people stock up in the rain?) and the ever-present inconvenience of navigating through the Kampala traffic.
That was the case, until Kikuubo Online, a comprehensive Online Wholesale and Retail company decided to bring Kikuubo to you at the tap of a button. All you have to do is download the Kikuubo Online App from the google play store at https://bit.ly/2WW5oqw and also on the App store for Apple users, then #Tap2Stock and with that, all your stocking up problems will be solved.
Shop owners and shop keepers do not have to worry about leaving their businesses unattended or closed to run up and down, looking for best prices and losing valuable time in the process since Kikuubo Online offers very competitive prices and stocks over 2000 plus items.
You can trust Kikuubo Online to help grow your business as they deliver the products that you need at your duuka/mini supermarket/Supermarket/retail shop at the best whole sale prices regardless of the weather with their delivery trucks and tri-cycles.
Kikuubo Online is able to deliver the goods you ordered for within 24 hours of placing the order. The company delivers goods within Wakiso, Kampala central business district, its suburbs and surrounding areas. Soon they will be able to scale up operations to the rest of the country.
Amina, a devoted customer of Kikuubo Online who has retail stores around the city is a happy and visibly relaxed woman since discovering and downloading the Kikuubo Online App. "I have 4 businesses in Kansanga, Wandegeya, Nansana and Kulambiro, it's a nightmare having to stock up all my four shops; you can imagine all the money, energy and coordination I have to put into having all my shops stocked up, it's time consuming and draining to say the least!
But with the new Kikuubo Online App, I am able to have all my shops stocked up from one place and I can trust that all my goods will be delivered on time without any hassle, worry of loss of goods, delay or transportation cost. I now have peace of mind when it comes to stocking up, Kikuubo Online has made payment even simpler because now I can pay using MoMo Pay-this means I can stock up my shops and pay for the goods even while sitting at home." An excited Amina beams with satisfaction.
Think of Kikuubo Online as the name suggests, an online Kikuubo market place with everything the downtown Kikuubo has to offer but only better in terms of pricing, convenience of being able to order whenever and wherever from the palm of your hand without the congestion and fear of "Kifeesi".
If one also needs to do wholesale shopping for a household, kwanjula, wedding or party, it is possible to do so on the Kikuubo Online App where you will find competitive prices. You don't have to go through the gruesome process of running up and down when you can do it on your phone.
Corporate entities that do shopping in bulk can also benefit from the new Kikuubo Online App.
Whatever you need from toiletries, powdered milk, tea, Margarine, cleaning detergents and a lot more in office supplies, Kikuubo Online is the App for you. They will deliver to your office premises at no extra cost.
The Kikuubo Online App can be downloaded from the google play store at https://bit.ly/2WW5oqw and also on the App store for Apple users.
Take advantage of their daily and weekly discount offers by downloading the App now and following them on their social media handles. Kikuubo Online, bringing Kikuubo to you.