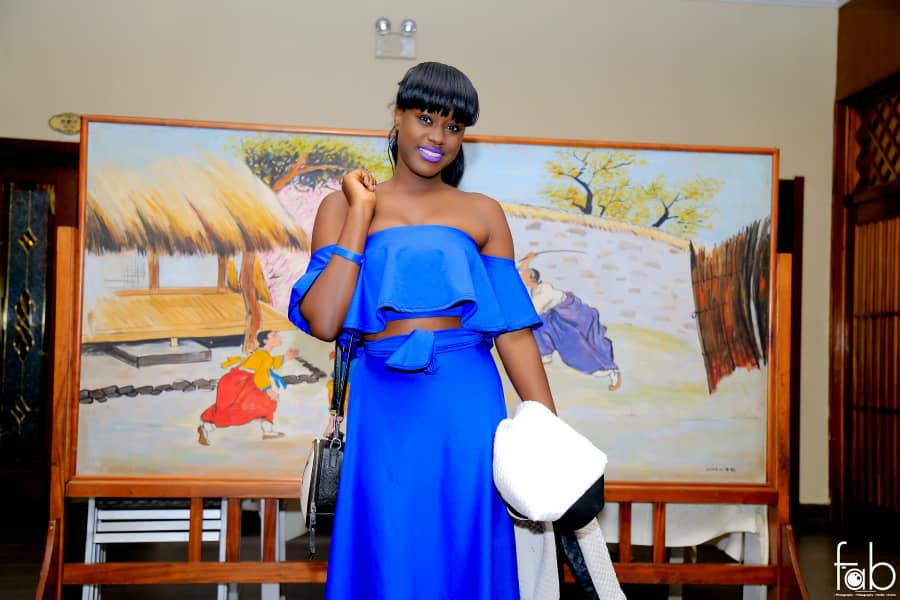 By Our Writer 
A Ugandan slay queen and ebonies actress named Sulayinah Nangendo is facing criminal charges for allegedly defrauding a white man only identified as Mr. W.A in an online "Romance Scam".
It is alleged that Sulayinah, also known as SLYNER met the Mzungu on Facebook when the latter was in dire need of a wife.
In a letter to the Kampala Metropolitan Police, Mr. W.A says they casually started talking in what later developed as a serious relationship.
"She claimed she is an actress at The Ebonies Group in Kampala, and works at the La Bonita Theater. She claimed to me that she was an orphan and that she is the only one working and has to support her sister whose name is Rashidah Nangendo and is a seamstress/tailor," Mr M.A explains in the letter letter.
Apparently, he has also dished loads of money to the alleged fraudster on multiple occasions.
"Within a few days of meeting her on Facebook she told me that her old Grandma's refrigerator broke down and asked me for $200 USD to purchase a new Fridge. I sent her the money through Moneygram. She also changed her status on Facebook from "SINGLE" to "ENGAGED" claiming that I was her husband and she was my wife and spoken for," he narrates.
As the online relationship grew, so did Sulayina's hunger for money.
"She told me that she needed a Uganda Passport to come here to the USA but that her boss at The Ebonies one Mr. Katende was holding her Passport as apparently he didn't want his employees to leave the country without his permission. She asked me for money to get another Passport which she told me would cost about $1000USD," he further says.
At this point, he says, he was financially drained, considering he is a cancer and terminal cardiovascular patient.
"2018 I was in some financial trouble due to Medical Bills etc. so I stopped sending her money temporarily till I could get my finances back in order," he says.
Sulayinah is then said to have claimed to have been gang raped by three men, in a bid to drive more compassion, and hopefully, extract more money from the Mzungu.
"She told me that as she was returning home from work late at night she was brutally attacked by three men who gang raped her. I was very worried about her welfare but unfortunately was not able to drop everything here in the USA and run to her rescue."
After several failed attempts to get more money, Sulayinah decided this was the breaking point.
"She changed back her Facebook status from "ENGAGED" to "SINGLE" again. This is when I realized that I had been the victim of a so-called "Romance Scam," he says.
Now, the Mzungu is pressing criminal charges on grounds of fraud, obtaining money by false pretense, and Internet Fraud.
We managed to gwt copies of Moneygram receipts that prove Sulaynah was receiving money from the Mzungu and also photos of the items that she was bought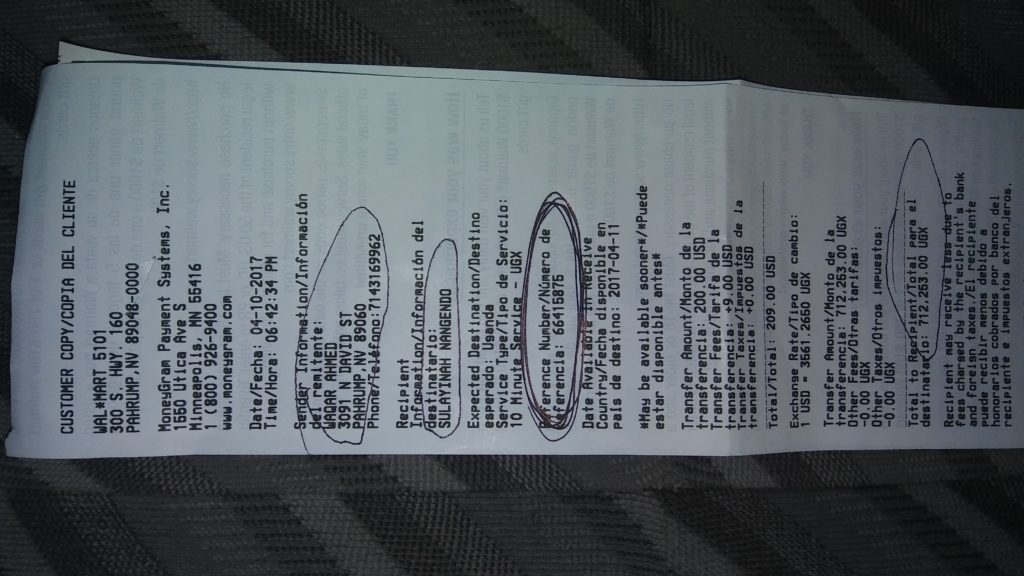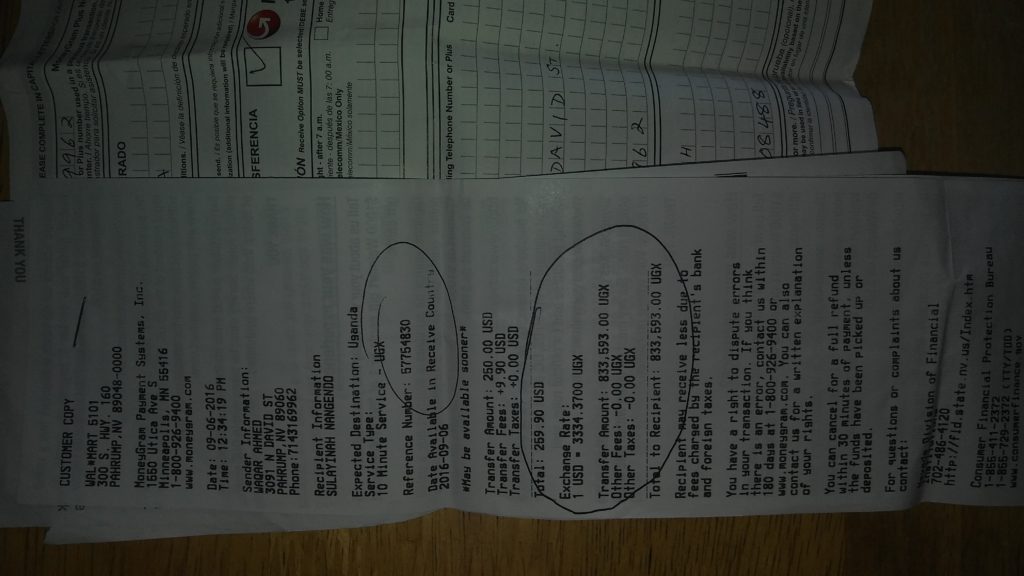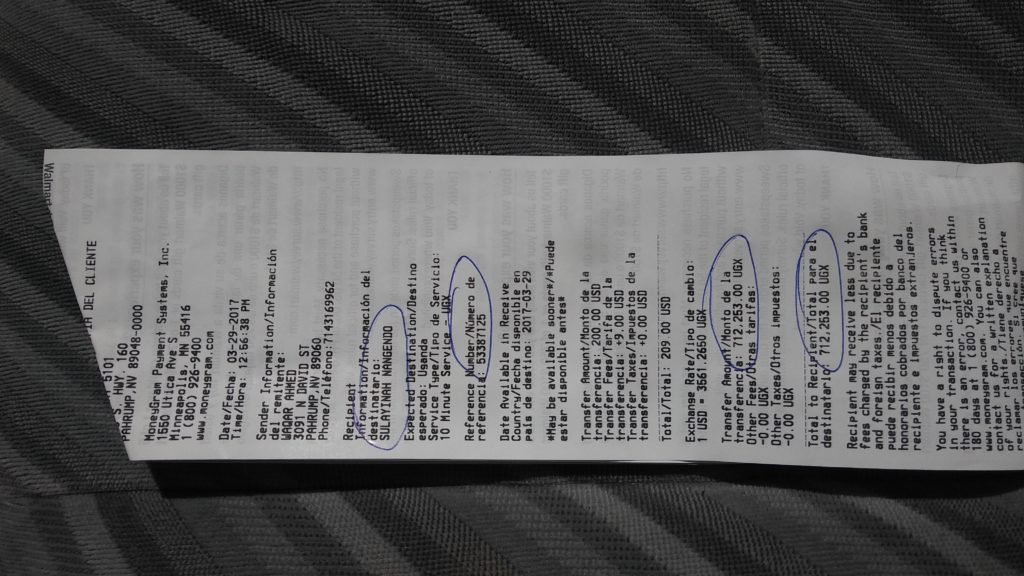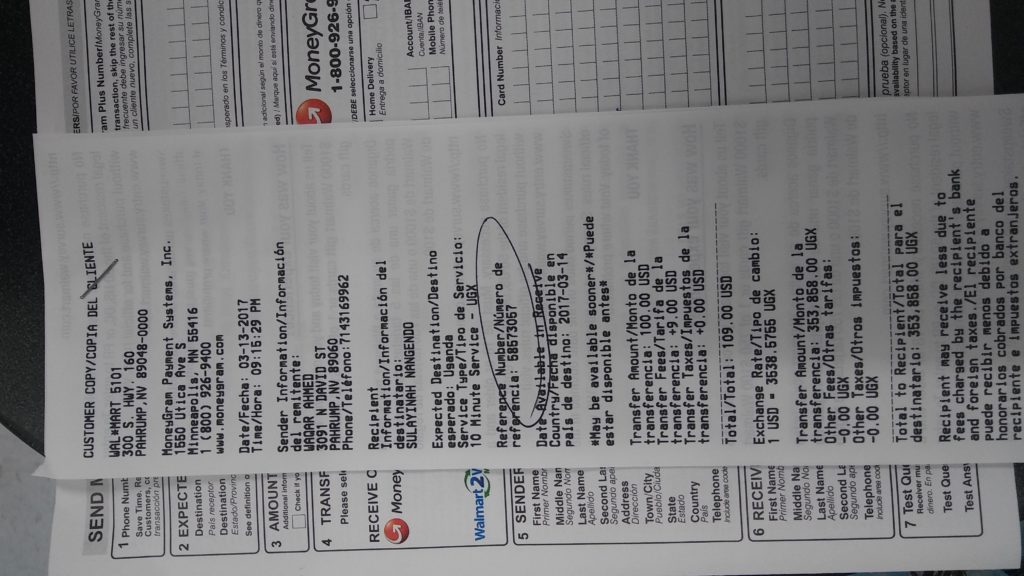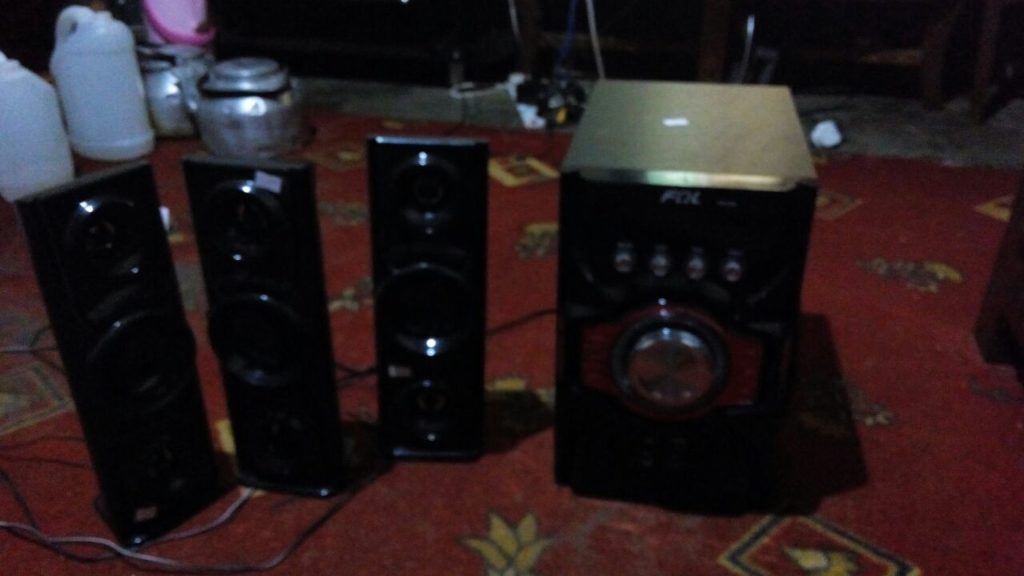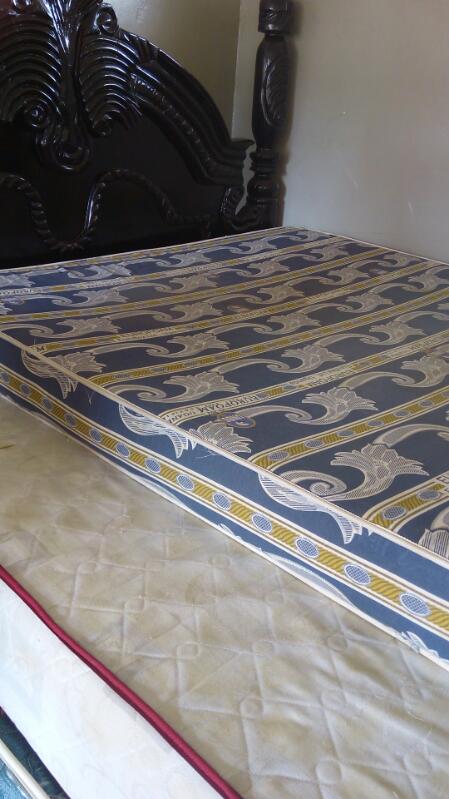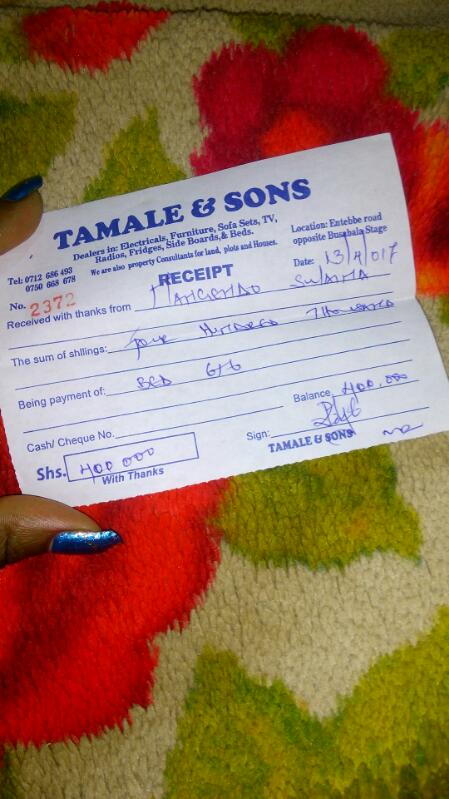 This website understands that Police has started pursuing this case.
We shall keep you posted.
Comments
comments