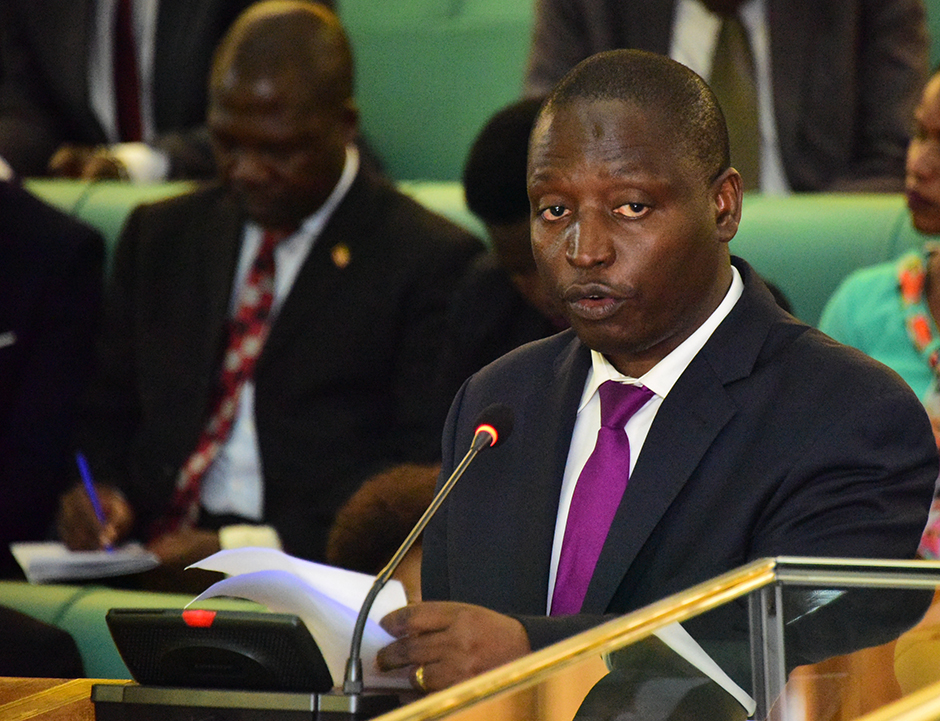 Members of Parliament have raised concern over the incessant scandals plaguing the country's central Bank following the recent mishap in which a consignment of printed currency flown into the country included extra cargo not on the bank's documentation.
The legislators on Tuesday, 26 June 2019, hinted on the unsatisfactory behaviour of the Bank of Uganda (BoU) in response to a report presented by the State Finance Minister for Planning, David Bahati, noting that not so long ago the Bank was under investigation for erroneously shutting down commercial banks in the country.
Bugweri County MP Abdu Katuntu  said that there are two conflicting narratives; one of extra cargo on a plane chartered for the exclusive use of BoU, which indicates a breach in contract; the second, that on the chartered plane, there was extra cargo which was also printed currency but not destined for the BoU vault.
"That second narrative is correct which is criminal and has wide implications on the credibility of our currency and the running of the Bank with the possibility of negatively impacting the economy," he said.
Katuntu added that what is required at BOU is a structural overhaul because there is a problem. "As if BoU has not learnt, it falls in the same problem. The other problem is that the Board of Directors does not report to anyone and therefore, they cannot be probed," he noted.
He said that there is a need to go back to some of the recommendations made on BoU after the probe on illegally closing of banks.
"Things like the Governor being the Board Chairman has to be changed; it means that he reports to himself and dictates how things should be run without being questioned," Katuntu added.
He said that there are two factions; one for the Governor and the other under the Deputy Governor that are always fighting themselves because of succession. He added, "The effects of what is going on in BoU is going to affect us all badly."
Isingiro South MP Alex Byarugaba said that it is an embarrassing moment for MPs and the country because back in the day, the central bank was never involved in scandals.
"These people who are being suspected should be on suspension to show that the government is committed to iron out such issues in that institution because we are fed up of the countless scandals," he said.
Byarugaba said that the matter needs to be expeditiously handled so that the image of BoU and the country is restored.
The Speaker of Parliament, Rebecca Kadaga, asked what they are going to do with the results that come out from the investigation and demanded for a preliminary report by mid July.
Bahati responded by saying that they will report to Parliament the actions being taken by the government on the situation in the central bank.
"What you deserve is the truth and only the truth. We have asked the investigators to handle the matter expeditiously," he told the MPs.
He said that the report shall answer the questions of: who has the five pallets, what was in them, where are they now and whom did they belong to among others
Comments
comments