Uganda Cranes head coach Sebastien Desabre on Sunday resigned from his position after the team failed to make it to the quarter finals of the on-going 2019 Total Africa Cup of Nations (AFCON).
Desabre, a 43 year-old Frenchman had signed a two-year deal in December 2017 taking over from Serbian tactician Mulitin 'Micho' Sredojevic who stepped down because of accumulated salary arrears.
According to a statement by the football governing body, FUFA, they have reached an agreement with the French tactician to terminate the contract between the two parties.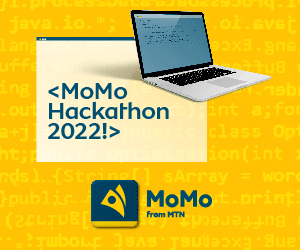 Prior to joining Uganda Cranes, Desabre was in-charge of Egyptian Premier league side Ismaili FC, ESC Rocheville (France) as assistant, ASEC Mimosas (Cote D'Ivoire), CS Garoua (Cameroon), ES Tunis (Tunisia), Clube Recreativo Desportivo Libolo (Angola), Dubai Club (United Arab Emirates), JS Saoura (Algeria), Wydad Athletic Club (Morocco) and Uganda Cranes (December 2017 to July 2019)
On the 6th of July 2019, both FUFA and Desabre mutually agreed to terminate the contract that was left with 5 months to it's end.
The development also came after the Cranes players staged a sit-down strike ahead of their game against Senegal in the Round of 16 demanding payment of a bonus from the Federation. Some analysts say this could have been one of the reasons that forced the Frenchman out.
FUFA recognises the contribution by Mr. Desabre for the improvement of the sporting and professional organisation of the Uganda Cranes inclusive of qualification to the AFCON 2019 Finals and also to the Round of 16."
According to the statement, Desabre is grateful to the people and the Government of Uganda, FUFA, Sponsors, Staff and the players that have provided him a good environment to fulfill his obligations in his first time role as a national team coach.
Despite what has been said and heard across the country, this website understands that Desabre is likely to join the Egyptian national team whose head coach, Javier Onaindia Aguirre and his entire coaching staff were sacked following an embarrassing defeat and elimination by South Africa from the African Nations Cup tournament in front of their home fans.
Further unconfirmed reports have linked the tactician to two Egyptian top tier league teams Pyramids FC and Al Ahly FC.
The Tower Post cannot independently verify these reports.
"FUFA will communicate any further development about the Uganda Cranes technical staff and future programmes of the National senior team in the nearest future," Fufa further told Ugandans in the statement.
Comments
comments