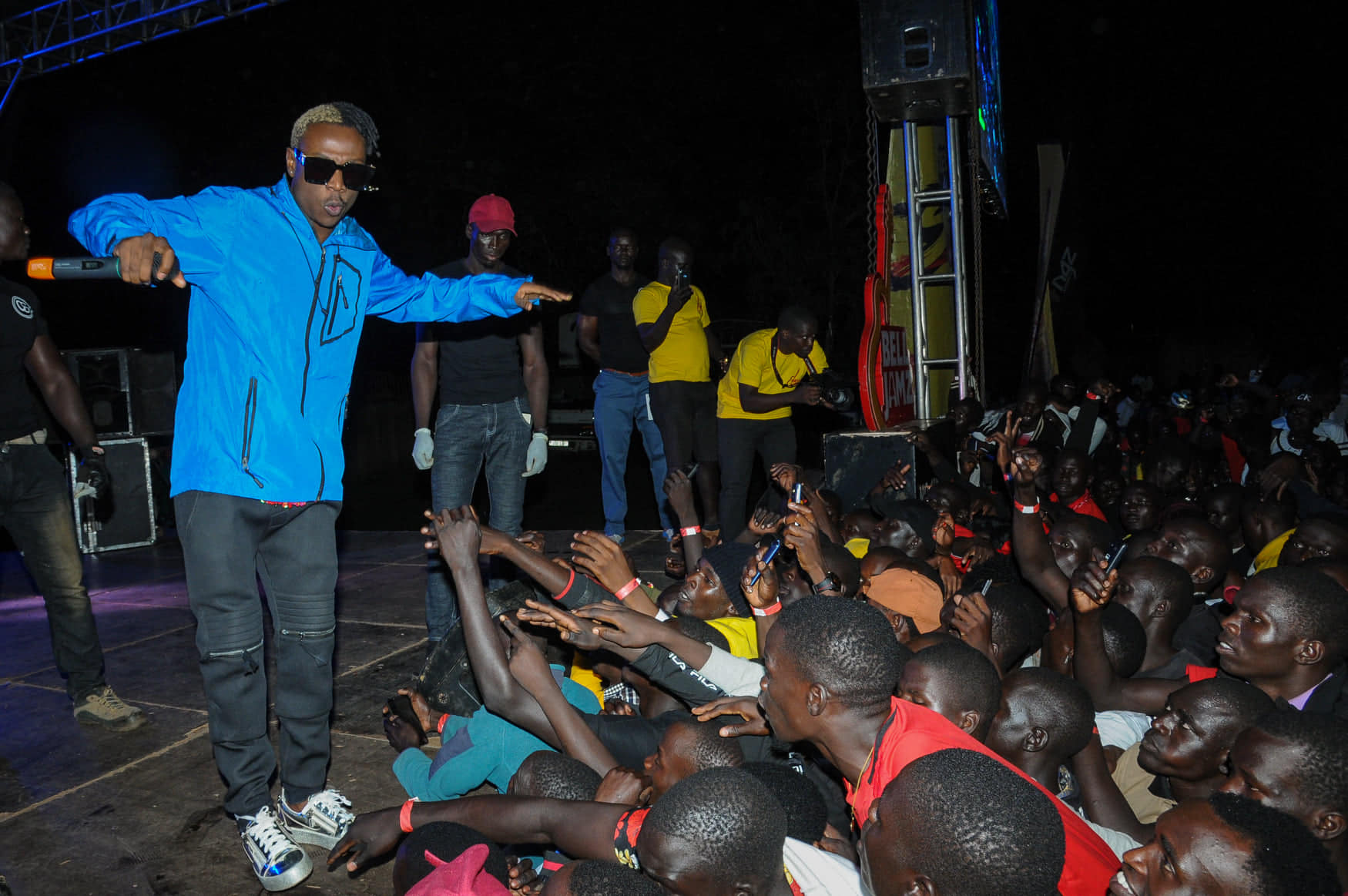 Kampala has always been well known for its urban nightlife. However, last Saturday (July 6th, 2019), Gulu stole the show as it hosted the Bell Jamz All Star tour that is running in its second edition.
The celebration that was held at Acholi Inn saw a huge turn up of local music fans meeting the expectations of the organizers.
Dubbed 'Fresh and Clean', the Gulu do featured fresh talent currently rocking the entertainment industry in Uganda, the likes of John Blaq, Nina Rose, Fik Fameica and Bennie Gunter. MC Young Money and DJ Frisco were on hand to keep the decks running.
Fik Fameica, according to the revelers, was the highlight of the night in terms of stage performance.
He equally returned a favour by giving out his blue jacket and sneakers.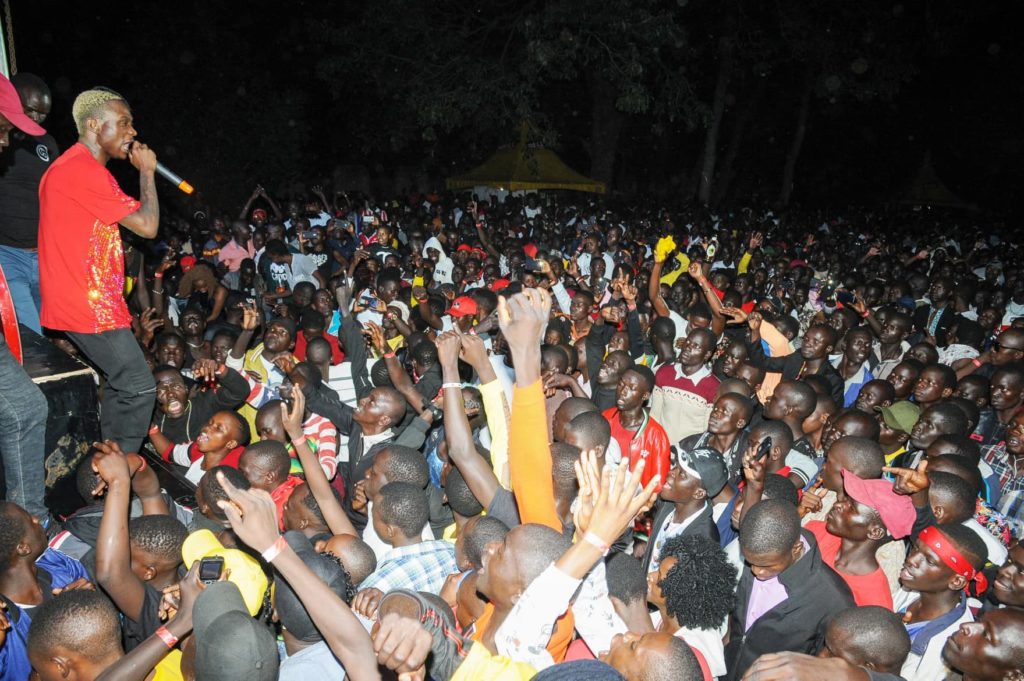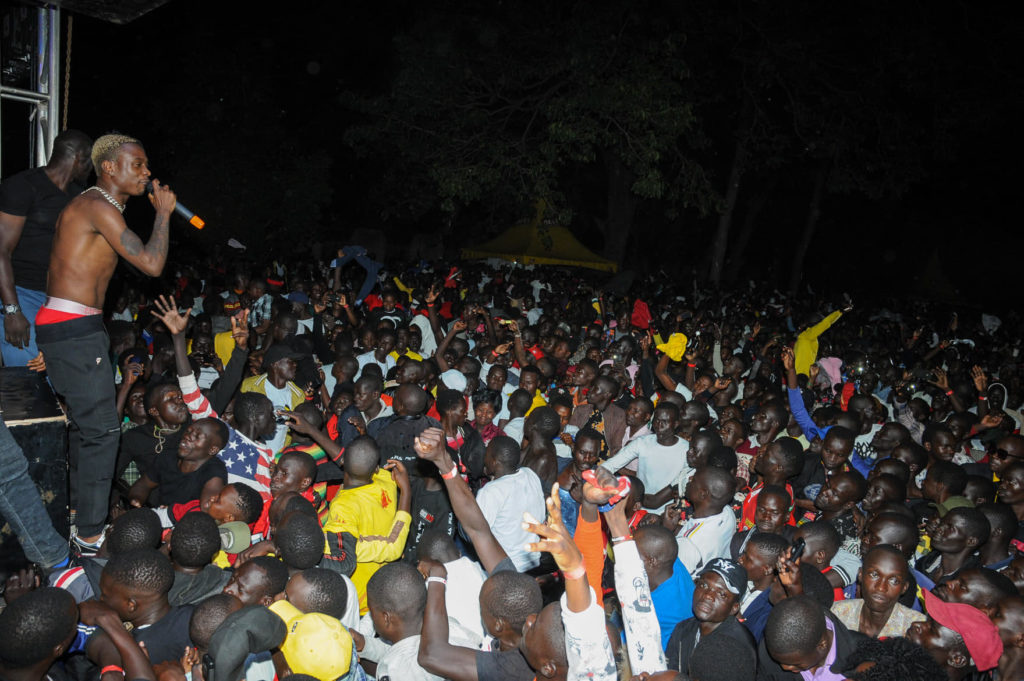 John Blaq was the first artist to step on stage and the crowd gave him much love, the "Tukwatagane" star performed many of his hits that included "Obubadi", "Do Dat" and "Makanika" amid strong applause from the crowd.
Vinka who was the third on stage, performed her hit songs that included the popular "Chips Na Ketchup" and "Mapozi", and was followed by Spice Diana who pulled the crowd after she invited two of her fans from the crowd for a dance competition on stage.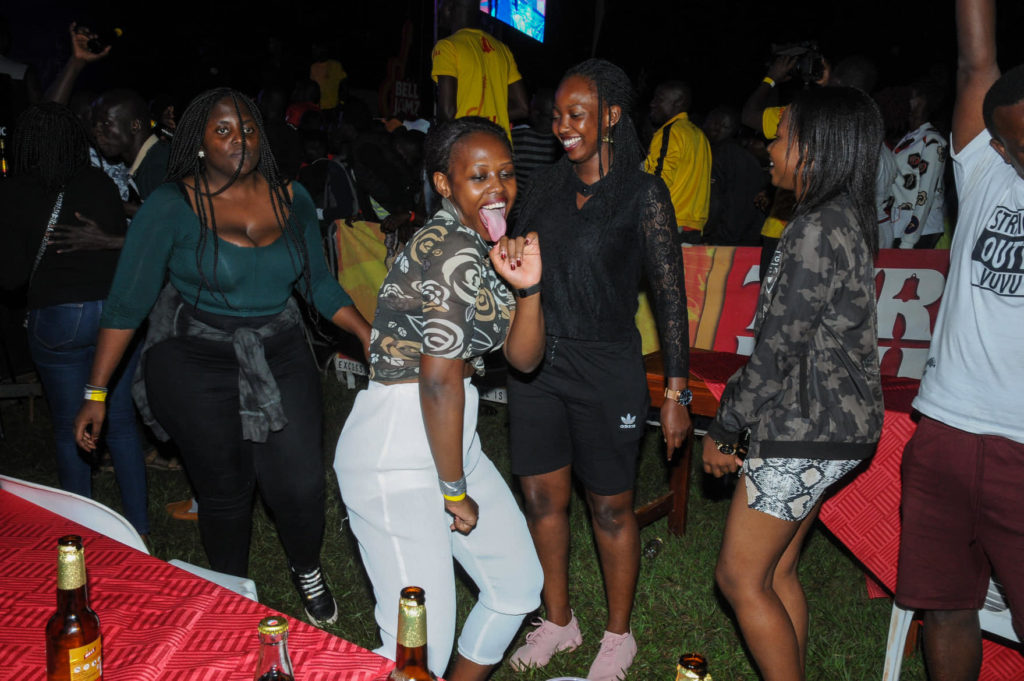 Local artist from Gulu, Ezzi was another exciting performer of the night. He performed in Acholi proving that he is the darling of the region.
The much anticipated act of the night was Beenie Gunter. It's surprising how the GunTalk commander's music is loved in the region. The crowd kept on singing along with him during his performance.
Revelers, who had danced all night long, applauded Bell for having their region on the tour calendar and asked to be considered for the same in the next year's edition.
This was the second edition of the Bell Jams All- star tour, the first having been in Mbarara.
The next will go to Masaka and Kabale before the grand finale that will be headlined by Jamaican singers Christopher Martins and D-Major on August 23rd, 2019,Lugogo cricket oval Kampala.
Comments
comments