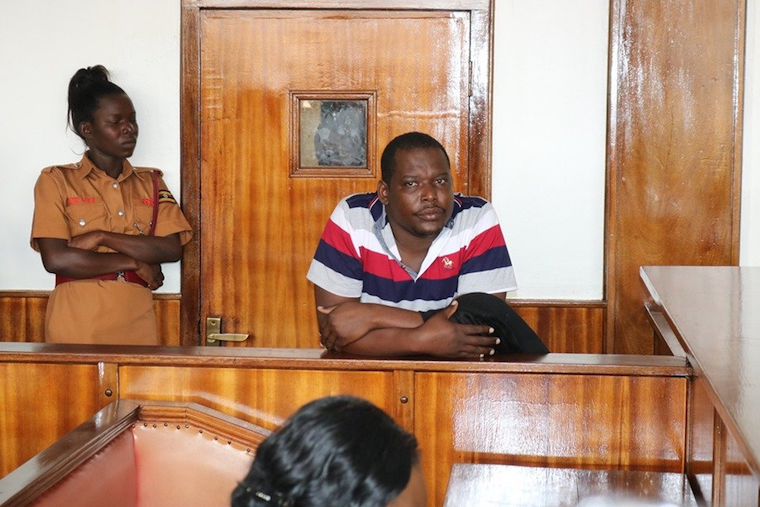 Buganda Road Court has finally granted bail to music and events promoter Andrew Mukasa aka Bajjo Events.
Bajjo's arrest came after a viral video in which he was allegedly inciting people to cause an uprising against Museveni and his government.

Prosecution alleges that the video, which was uploaded on Social Media, was circulated with the intent to disturb the person and privacy of the president.
He was arrested at centenary park in a press conference in which he announced a marathon organized to support Kyadondo East MP and musician Robert Kyagulanyi aka Bobi Wine to raise the money he has lost over a number of failed concerts and children who lost parents during the infamous Arua riots last year.
Through his lawyer Kampala Mayor Erias Lukwago, Bajjo applied for bail, on grounds that the charges against him are bailable before the court, and that he has no previous criminal record.
The events promoter presented fellow promoter Abbey Musinguzi (Abitex), political acticist Moses Bigirwa and TV personality Aloysius Matovu Kizza as his sureties.
While granting Bajjo bail on Thursday, Buganda Road Court magistrate Stella Amabirisi said, "Court finds all sureties that were presented to court are substantial and grants the applicant bail,".
Bajjo was released on a Shs 4 million cash bail while each of his sureties signed a non-cash bond of Shs 20 million.
Court also ordered his sureties to hand over their national identity cards until the case is resolved.
Comments
comments