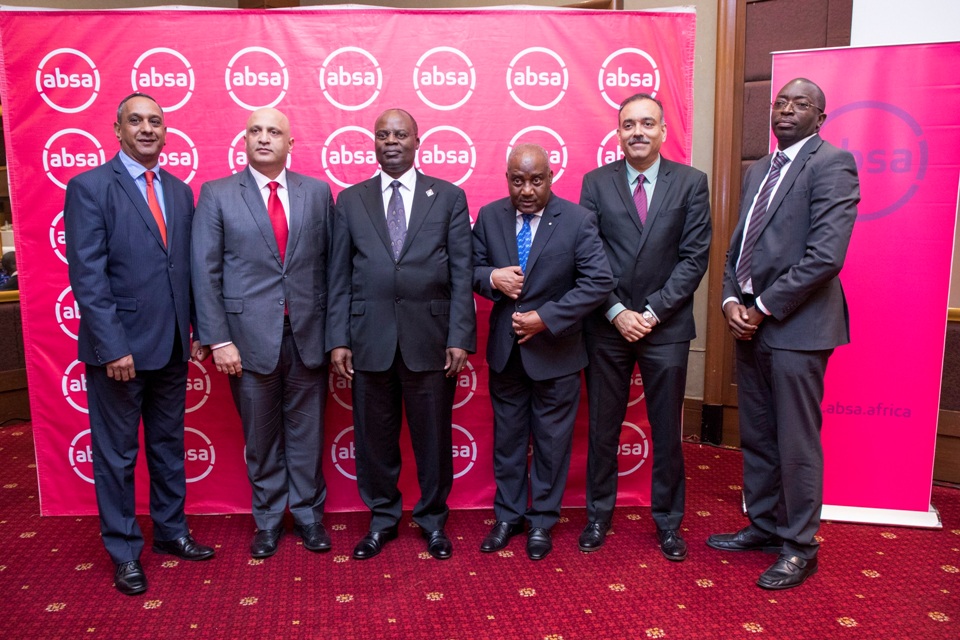 Barclays Bank Uganda, a subsidiary of Absa Group Limited has today announced the launch of the Absa Small and Medium Enterprises (SME) Academy, a pioneering program providing capacity building, training and professional support to new and existing SMEs in the country.
The programme was launched at Sheraton Hotel Kampala by Deputy Governor, Bank of Uganda, Mr. Louis Kasekende.
Speaking at the launch, Nazim MahmoodInterim Managing Director at Barclays Bank Uganda said, "The Academy aims athelping SMEs grow their businesses by developing sound financial management and corporate governance structures, solutions for enhancing performance and awareness of the local environment in which they operate."
AS part of the launch, a scholarship was granted to 70 SMEs to a three-month training program tailored for local small business proprietors and directors.
The training content will cover topics including corporate governance, marketing and establishing a brand, financial management and planning, accounting and tax essentials (such as pointers as to what to find a tax accountant), understanding bidding and procurement processes, people management, insurance and risk management, among others. It is important for businesses to have this knowledge in their arsenal so they are prepared for whatever comes their way. Making sure they keep up-to-date with their documents will help them set a strong base, for instance, their accounting can be done by themselves or they can try EZLease for lease accounting compliance, or they have the option to liaise with an accountant to see how they can partially help where required. As long as they are aware of what needs to be done, they can keep their businesses thriving.
"SME growth is essential for Uganda's national and economic development. There is no doubt that support for the development of small and medium enterprises can be the answer to both economic growth and job creation," said Mr. Kasekende, the Deputy Governor of the Central Bank.
According to data from the Ministry of Trade, Industry and Cooperatives, current estimates suggest that about 160,000 SME's in existence contribute 20% to the national gross domestic product (GDP) and employ 2.5 million people; 49% of whom are in the service sector, 33% in commerce and trade, 10% in manufacturing while 8% are in other sectors.
The course content will be delivered through practical sessions with more action learning, group studies, panel discussions and field visits, and will not be language restricted for purposes of flexibility.
While speaking to the pioneer class of SMEs, Emmanuel Katongole, Executive Chairman of Cipla Quality Chemicals Limited encouraged the business owners to embrace proper business practices to enable the turnaround of their small businesses into large corporations. A small business needs as much support as possible as they make a pathway for themselves in their chosen sector, this applies throughout the world, with services like NCOALink to help with getting the correct addresses for potential clients and other businesses with who they can connect with and get assistance as they grow.
"As entrepreneurs, many sacrifices are made for business growth. Taking your small business to the next level will not happen unless you put in place proper governance structures, sound financial management, and business structures to create a legacy of wealth or success," Katongole said. His comment was certainly a call for the entrepreneurs to adopt the right strategies and take assistance from an experienced professional in the same field or hire a business growth coach, whenever they feel the need.
The Absa SME Academy is one of the key initiatives Absa Group Limited has put in place for SME growth on the African continent. As an African financial solutions partner, Absa has adopted a three-pronged approach to supporting SMEs; providing access to finance, access to markets and access to business development support.
Comments
comments