Buganda Road Court has Thursday convicted Makerere University Researcher Dr. Stella Nyanzi of cyber harassment, The Tower Post reports.
Dr. Nyanzi who has been under incarceration at Luzira since November 2018 faces charges of cyber harassment and offensive communication among others related to a post she made on her Facebook page.
In her ruling on Thursday afternoon, the presiding magistrate Gladys Kamasanyu said Dr Nyanzi's Facebook post "corrupts the minds of young generation" and that "…it doesn't in anyway communicate any message… It is vulgar. It was offensive."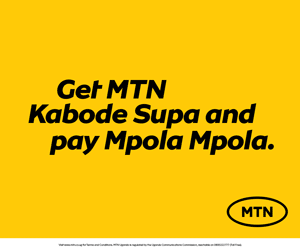 The Tower Post understands that a sentence for the crime she has been convicted of could go up to three years in Jail.
Dr. Nyanzi was arrested on Friday November 2nd at a police station where she had gone to notify officers of a protest she was planning to hold at Makerere University.
She was detained for a number of days before being produced in court and slapped with the charges.
Her arrest and prosecution has however received a lot of criticism from local and international rights bodies who claim that the convict is being persecuted because of her political belief and stand points.
"Stella Nyanzi has been repeatedly harassed, arrested and detained, simply for daring to speak out against the government. These latest charges relating to Facebook posts in which she criticized President Yoweri Museveni and First Lady Janet Museveni, are yet another callous attempt to silence her," Roland Ebole, Amnesty International's Uganda researcher said in December 2018.
She further asked that government scraps the Computer Misuse Act of 2011, an Act they said is repressive and has been used to systematically harass, intimidate and stifle government online critics.
Several demonstrations were also held by human rights activists and feminists around Kampala but none of them yielded any result as government insisted on incarcerating the researcher.
Comments
comments