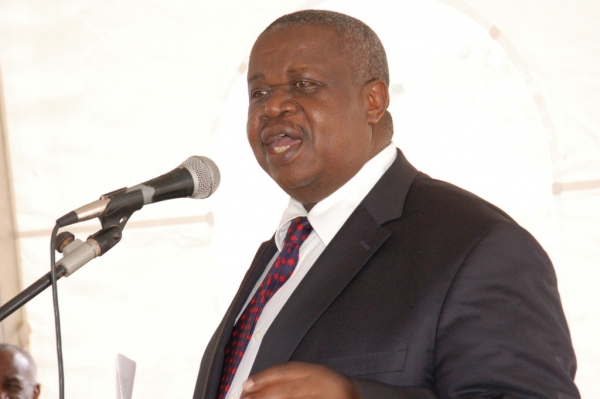 Justice and constitutional affairs minister Gen Kahinda Otafiire has said the army will protect the 'people power' phrase from being misused by MP Robert Kyagulanyi aka Bobi Wine and his group.
Welcoming members of the People Power outfit and those of largest opposition political party the Forum for Democratic Change (FDC) who crossed to the ruling National Resistance Movement (NRM) party in Kabarole at the weekend, Otafiire accused Bobi Wine of leading some Ugandans astray.
"Bobi Wine is misleading people [by] calling his group 'people's power'," said Otafiire.
Bobi Wine began using the phrase people power as a hashtag in his social media campaign posts for the 2017 Kyadondo East parliamentary byelection.
But the hashtag would later morph into the name of his group, especially with his growing popularity among central Uganda urban youths.
Bobi Wine, a celebrated singer, has since said he won't seek re-election in Kyadondo East but will instead, through the ballot, seek to end President Yoweri Museveni's rule of over three decades.
Weeks ago, he appointed regional coordinators for his People Power group.
But Otafiire has challenged Bobi Wine on the use of 'people power' as the name of a political group.
"People's power is derived from the ballot box and exercised by the LC One chairperson and that chairperson derives his or her authority from the ballot box," he said.
A former fighter in the bush war that brought Museveni to power in 1986, Otafiire also revealed that the army would come in to protect the 'people's power' against misuse by Bobi Wine.
"We shall guard that people's power using the people's army and air force," said Otafiire.
He also warned those who wanted to usurp 'people's power' by way of skipping elections.
"Anyone who thinks they are exercising people's authority without deriving it from the ballot box are lying themselves and will soon get in trouble."
Comments
comments