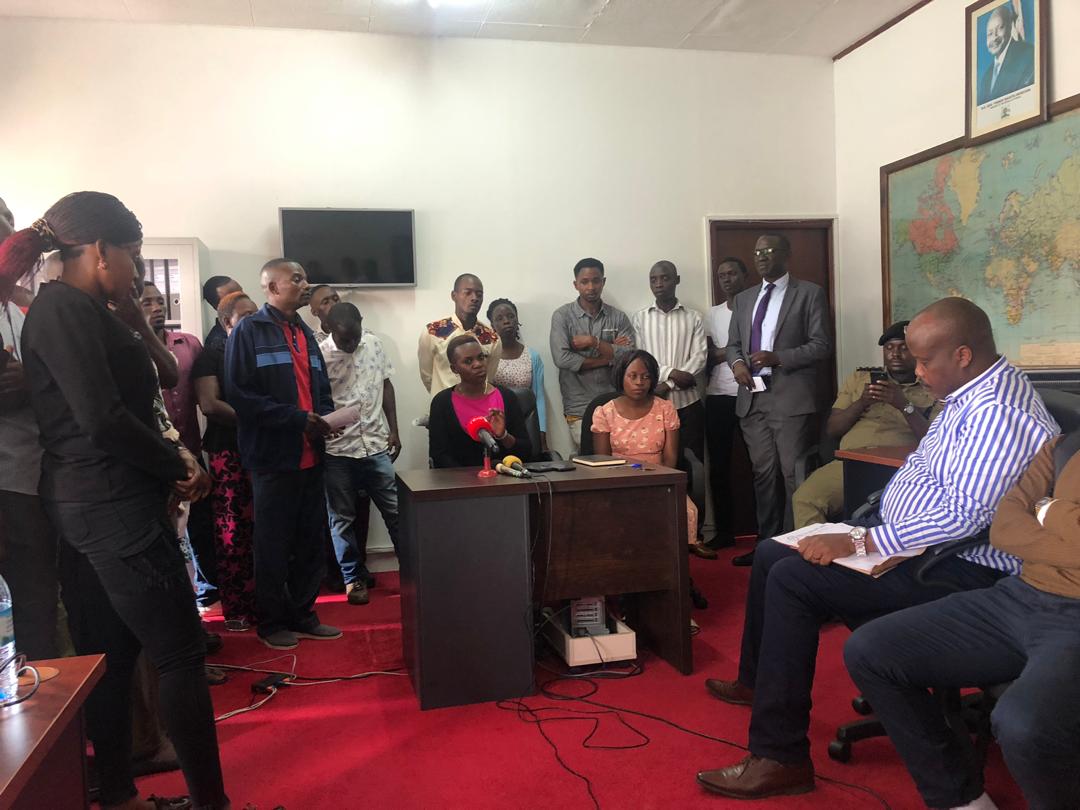 State House Anti-corruption Committee has arrested Benon Kunywana, the General Manager for labour exporting company, Middle East Consultants Limited, The Tower Post reports.
Kunywana together with another company official identified as Owen Ayamba were arrested in a stinger operation conducted by the Lt. Col. Edith Nakalema headed Anti-corruption committee and the Uganda Police.
They are accused of conning unsuspecting Ugandans of an amount totaling to Shs 51million solicited from over 25 people while promising them jobs abroad.
The two are further charged with trafficking girls and torturing the boys who attempted to follow up on the money which was collected from them.
According to Nakalema, the torture of the victims was being done at the Muyenga based Middle East Consultants offices where job seekers assemble to fill forms and process their travel documents before being exported.
She further revealed that government recently intercepted 27 girls who were about to be trafficked by Ayamba.
Comments
comments