Martin Sentamu, the father of Imran Kasujja Kyagulanyi who died recently at Sir Apollo Kaggwa primary school Nakasero is seeking Shs 1 billion in compensation.
In the suit before the Civil Division of High court, Sentamu alleges that his five-year-old son was grossly neglected by the school leading to his death on July 25, 2019.
Mr Sentamu states that while in a classroom on the school premises, the 5-year-old Kyagulanyi was hit by a loose frame of timber that had a thick layer of granite affixed on it.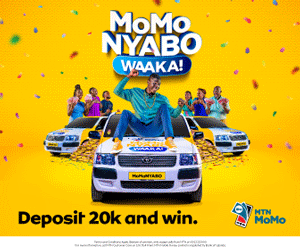 The postmortem report signed by Dr Male Mutumba, a pathologist at Kampala Capital City Authority mortuary, says Kyagulanyi sustained injuries resulting from the blunt force, which killed him an hour after the incident.
Court documents further indicate that the child was in good health and had no medical complications that were known to the parents.
He contends that the conduct of the school amounts to gross negligence, which makes it liable to general and punitive damages for the inconvenience, mental anguish and stress the death of his son caused him and his family.
"The defendant owed a high duty of care to the deceased and other pupils and exposing him to the loose frame of timber that eventually occasioned the loss of his life at the school premises was a fundamental breach of the duty of care," Mr Sentamu says in the suit.
Through Amanyire & Mwebaze Advocates, Mr Sentamu is seeking a declaration that the death of the deceased resulted from the defendant's negligence.
Sentamu wants court to declare the death of Kyagulanyi resulted from the school's negligence. He is seeking Shs 950 million in general damages and Shs 50 million in punitive damages. He wants court to award him the costs of the suit.
The particulars of the negligence include; failure to take any or adequate precautions for the safety of the deceased and other pupils on the school premises from the loose frame of timber, failure to supervise pupils while on school premises.
High court registry has since summoned Sir Apollo Kaggwa to file its defense before the case is allocated to a judge for a hearing.
Comments
comments