Uganda's president Yoweri Museveni has responded to his social media follower who advised MP Bobi Wine to go to the bush if he wants power.
On Monday, Museveni, aboard the presidential jet on his way to Japan for the seventh edition of the Tokyo International Conference for African Development (TICAD) summit, held a social media session where Museveni answered some questions raised by his critics and supporters.
The president said Bobi Wine, real name Robert Kyagulanyi, needn't go to the bush to get into power.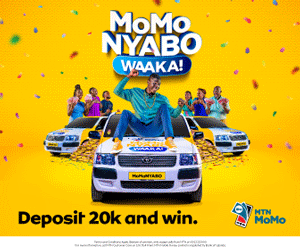 "That is not necessary," the president, who came to power after a five-year bush war, responded to a one Godfrey Begumisa who told Bobi Wine to go to the bush if he wants to end Museveni's 33-year rule.
"Politics is about competing policies. Our policy is well stated. Let the others also state theirs. If they do not have anything different, then support what is on the ground."
Although Bobi Wine, also Kyadondo East MP, has declared his intention to run for president in 2021, he hasn't announced what his next plan would be if he lost.
Will he read from Museveni's script of 1980 by waging war? After losing the presidential election, Museveni waged a guerrilla war that would last about five years.
Born just four years before Museveni took power, Bobi Wine climbed to the political ladder after winning the 2017 Kyadondo East by-election.
He has already announced he won't be running in Kyadondo East in the next general elections in 2021.
Under his People Power pressure group, the singer-turned-politician hopes to rally Ugandans to support his quest for "a new Uganda".
Besides facing Museveni at the ballot, Bobi Wine will also have to beat off competition from opposition figures like four-time presidential candidate Dr Kizza Besigye, and former army commander Mugisha Muntu.
And with attempts at an opposition coalition collapsing in 2016, it remains to be seen if the opposition will unite.
…………………………………………………………………………………………………………………………………………………………………………………………………………….
Comments
comments