Opposition Forum for Democratic Change (FDC) has called on government to fire ministers Evelyn Anite and Mwesigwa Rukutana, and to launch an investigation into the former's claim that the mafia had threatened to kill her.
Last week, Anite, the junior finance minister in charge of investment and privatisation, told reporters the mafia in government wanted to kill her for her role in Uganda Telecom Limited (UTL).
Recently, Anite clashed with Rukutana, the deputy attorney general, over the former's directive to have the telecom audited.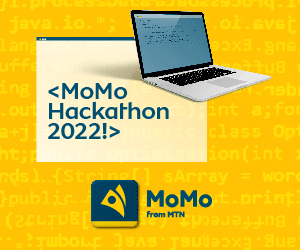 Anite accused Rukutana of protecting UTL administrator Bemanya Twebaze who she wanted replaced.
Others opposed to the audit included secretary to treasury and finance minister permanent secretary Keith Muhakanizi who argued that the audit would not go on since state broadcaster UBC had sued UTL.
But Anite insisted the audit would continue – and it has.
After Anite claimed the mafia in government wanted to kill her, and by making allusion to Rukutana, the deputy attorney general was quoted as saying he could not kill that girl.
Local media also reported Rukutana as saying Anite needed a mental check-up.
The FDC says such verbal attacks are unbecoming.
"If it was a cabinet of civilised countries, where Uganda was supposed to be a member of those civilised countries anyway, those two ministers would be out of cabinet tonight," party deputy spokesperson John Kikonyogo told reporters at FDC headquarters at Najjanankumbi in Kampala on Monday.
Kikonyogo also criticised Rukutana for using demeaning words against a fellow minister yet he was supposed to be the custodian of the law.
The FDC also warned government against sweeping Anite's claims under the carpet.
Kikonyogo urged government to "investigate the allegations" and "tell the country what exactly is happening.
He also tasked government to explain why government was yet to fully take over UTL.
Last week, prime minister Ruhakana Rugunda told parliament there were no mafia in government.
In 2017, government placed UTL under administration after Libyan investors, who owned a huge stake of 69 per cent, pulled out.
Bemanya, the head of the Uganda Registration Services Bureau (URSB), was appointed administrator.
By that time, UTL was choking on debts valued at over Shs 700bn.
With Libyan managers out of the telecom, Bemanya was expected to find a new investor.
In early 2019, government cancelled a deal it had signed with Teleology Holdings Limited. The Nigerian investors had failed to Shs 268bn in three months as they had agreed with government.
Bemanya and Anite have clashed over the issue of the investor with the minister accusing the administrator of mismanaging UTL – and therefore calling for his sacking.
Recently, reports indicated Anite had recently travelled to Mauritius to meet a telecom investor.
………………………………………………………………………………………………………………………………………………………………………………………………………….
Comments
comments