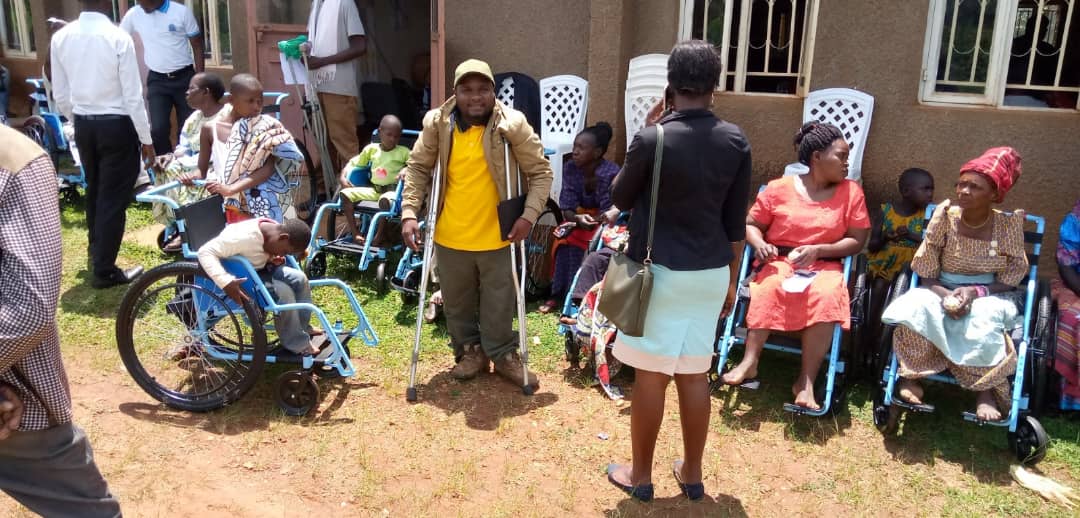 Over 90 Persons With Disabilities (PWDs) including Children in Buikwe District have received New Mobility Equipment Mainly Wheel Chairs to enable them to access services easily. It is incredibly important that people have access to the best mobility equipment in their area as so many people have disabilities that need to be catered to. Whether they use companies like Mobility Plus Colorado or businesses in a closer location, they want to feel like they can freely move without restrictions.
The equipment was donated to the district by Father's Heart Mobility Ministry – a Non Government Organization Based in Ggaba in Kampala.
In a Colourful Event this Morning in Buikwe District Head Quarters, the executive director Father's heart Mobility Ministry
Francis Mugwanya said, they decided to donate the equipment to Buikwe District due to the serious need of the equipment by the PWD in the district.
He revealed that as a ministry they have used close to 50 million in the purchase of the mobility equipment who he believes will help the PWDs access services easily compared to the past.
He has however pledged to support the PWDs in whatever way they can as a ministry.
Hon Katto Gabriel Maguru, National Chairman NRM's PWDs who presided over the ceremony, commended the NGO for the fatherly support extended to his league Members and PWDs fraternity in General.
Katto urged the beneficiaries to take maximum care and security of their 'New Wheels' while pledging to lobby more equipment for the different disabilities from various partners and well-wishers.
Ms.Kyakuhaire Joseline, one of the District Councillors applauded the Father's Mobility Ministry for the support to her people saying disabilities are grossed faced with enormous problems ranging from mobility, access to different facilities, Lack of Learning Aids, Hearing Aids among others.
She thanked Hon Katto for the Lobbying and appealed to all People of good will and Good Samaritans to all Support Disabled People.
Comments
comments