Barclays Bank Uganda has awarded 25 exceptional university students from 14 universities all over Uganda with full scholarships and laptops in a ceremony held on the 28th of August at the Makerere University Senate Building Conference Center.
The group of 25 make up the Second Cohort of students to be awarded the scholarships, which cover full tuition, accommodation, meals and data allowances for their entire stay at university, as long as their stellar academic performances are maintained.
Speaking at the scholarship award ceremony, Nazim Mahmood, Interim Managing Director of Barclays Uganda said, "There is a need to provide the youth with appropriate skills, training and quality education. It is our responsibility as a significant economic player to ensure that substantial resources are used to build a more prosperous continent for the next generation."
The awards ceremony was followed by an engaging panel discussion on career growth, moderated by business guru Innocent Nahabwe. Other panellists included Chief Guest Prof. William Bazeyo – Deputy Vice Chancellor Finance and Admin,Barclays Uganda's Chief Financial Officer and Executive DirectorMichael Segwaya, Edna Kanabahita – Barclays Uganda'sChief Risk Officer, Manuela PacuthoMulondo- CEO and Founder of The Cradle, CharlynKentaro -Founder and CEO Kentaro Handmade Organics and Ariho Kamara -Co-founder and Group CEO Nomad Advertising Limited.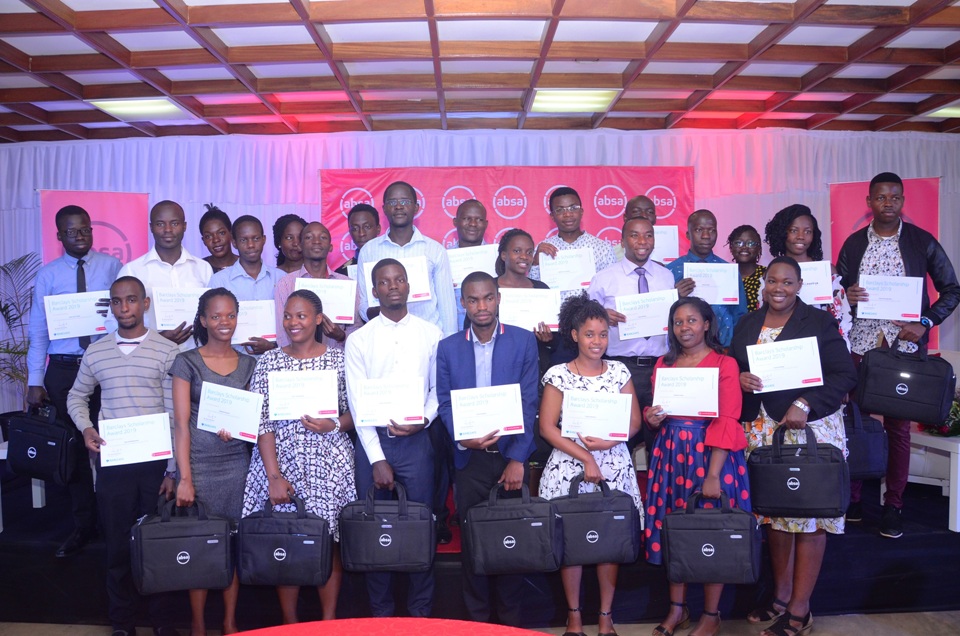 The Chief Guest, Prof. Bazeyo, urged university students to always strive to read more than they are given by lecturers.
After the discussion, the award recipients and other attendees were given the opportunity to ask the panellists questions, which made for a great discussion.