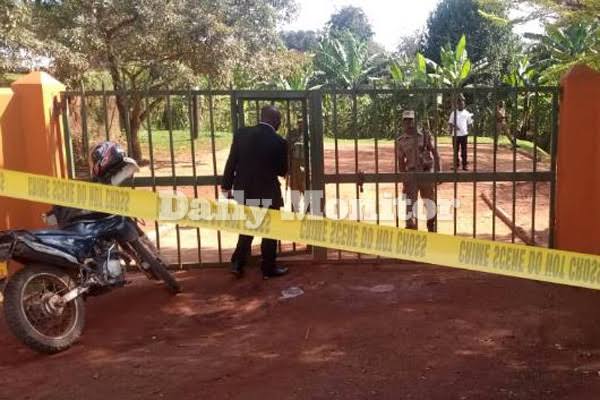 Nabweru Chief Magistrates Court in Nansana Municipality, Wakiso District has been attacked and Sensitive documents and cash were stolen.
The attackers bundled and tied up the guard demanding to access the office of Chief Magistrate, archives office later accessing the registry and cash offices.
Chief Magistrate Ms Patricia Amoko and the police investigating the crime scene to establish the level of damage and stolen property
It is alleged that the robbers were aiming for sensitive land case files being handled by the Court.
Business at Nabweru Chief Magistrates Court is currently at stand still. A prisons bus arrived with prisoners, persons are lawyers and their clients who had come to have their cases heard only to be turned away by police officers who were at the scene of crime.
Photo by Monitor