The US has expressed disappointment over the uncertainty of the National Biotechnology and Biosafety Bill 2012 that president Yoweri Museveni has refused to sign into law.
This is the second time President Museveni is returning the same bill, popularly referred to as the  GMO Bill, to parliament for reconsideration.
The president refused to assent to the bill in December 2017.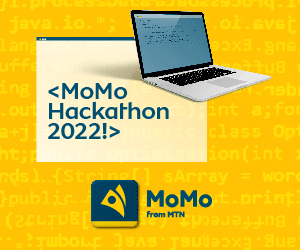 About two years later, Museveni has returned the bill to parliament.
"I have rejected the law in its entire form," wrote Museveni to parliament.
"I am unable to assent to it for reasons I will elaborate in this letter."
Museveni insisted the law should not be used to sacrifice the health and agricultural interests of the common people as well as the environment at the alter of technology.
"We must have a law that allows our scientists to carry out research and make scientific breakthroughs that at the same time safeguard the beautiful ecology and diversity that God has bestowed in our country as well as the interests of the wanainchi (citizens), who depend on the land," wrote Museveni.
GMO Bill Hangs in Balance
It remains to be seen if parliament will reconsider Museveni's suggestions.
But last week, Speaker Rebecca Kadaga, after reading Museveni's letter to the house, hinted on applying Article 91(6)(b) of the Constitution to pass the bill into law.
"[Where the President] refuses to assent to a Bill which has been reconsidered and passed under paragraph (a) or clause (4) of this Article, the Speaker shall, upon the refusal, if the Bill was so passed with the support of at least two-thirds of all MPs, cause a copy of the Bill to be laid before Parliament, and the Bill shall become law without the assent of the President," reads Article 91(6)(b).
Enter US
With the bill hanging in balance, the US says it is "disappointing to hear that future of GMO bill is still in doubt".
"Government officials and stakeholders should have science-based dialogue to resolve differences," urged the US embassy in Uganda in a recent social media statement.
"This technology has potential to help Ugandan farmers up their crop yield, feed millions and improve livelihoods."
The embassy also pledged to continue "working with Ugandan scientists and the government to support the development of biotech crops to ensure food security and the economic prosperity of Ugandans".
But most Ugandans who commented on the statement criticised the US, questioning the country's role in marketing GMOs and their associated technology.
…………………………………………………………………………………………………………………………………………….
Comments
comments