Bank of Uganda (BoU) acting director of currency Dr Bazinzi Natamba has issued fresh rules regarding access of cash rooms at currency centres after cash was reportedly stolen at its Mbale Centre.
In a statement issued on September 2, Dr Natamba noted that the guidelines were meant to "mitigate risks and strengthen internal controls in our currency operations".
Dr Natamba has directed that note examiners acquire permission to access another currency branch other than the one they work for.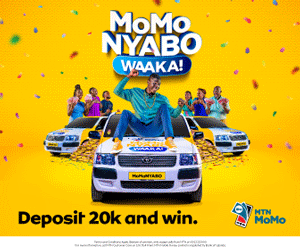 "No Note Examiner should access a Counting/Machine Room of another Currency Branch without the required authorization," wrote Dr Natamba.
"No staff other than Note Examiners should participate in the Counting/ Machine Room activities such as sorting, punching and strapping of stocks."
Currency centres have also been instructed to review daily CCTV records and to ban food and drinks in counting rooms.
"Immediately stop staff from carrying into the counting rooms any items such as tea, water, eats, juices, among others, for personal use," he further wrote.
"Urgently remove waste baskets/ boxes in the counting rooms."
Reports emerged last week that staff at the Mbale Centre had been fired over theft of hard cash from the strong room.
CCTV cameras had reportedly caught other staff stealing old currency notes that were supposed to be destroyed.
For years now, BoU has been embroiled in scandals – from the controversial sale of Crane Bank and the damning revelations of mismanagement from a parliamentary committee to the extra cargo scandal where extra cargo and cash were loaded on a BoU chartered plane.
The extra cargo scandal led to investigations that saw currency centres of Mbale, Fort Portal, and Kabale investigated.
In the end, three BoU officials were charged with abuse of office and corruption in the Anti-Corruption court.
They are Francis Kakeeto, the assistant currency director Bank of Uganda (BoU) Mbale branch, Fred Vito Wanyama, the verification officer, and the currency director, Charles Malinga Akol.
…………………………………………………………………………………………………………………………………………………………………
Comments
comments