Panic ensued at Centenary Bank branch in Bugiri District, Eastern Uganda after a heavily loaded cargo truck rammed into their building on Monday morning.
The truck registration number UBD669H, was reportedly coming from Tororo before it lost control, crashed the walls and stopped in the banking hall.
Preliminary reports indicate that there were no injuries or any fatalities following the accident.
"The driver must have been asleep because the trailer came at high speed, then when it hit the speed bumps in Bugiri town, it just went off the road, into the bank," local news publisher Nile Post quotes an on ground reporter as having said.
By publication time, police had arrested the truck's driver for reckless driving.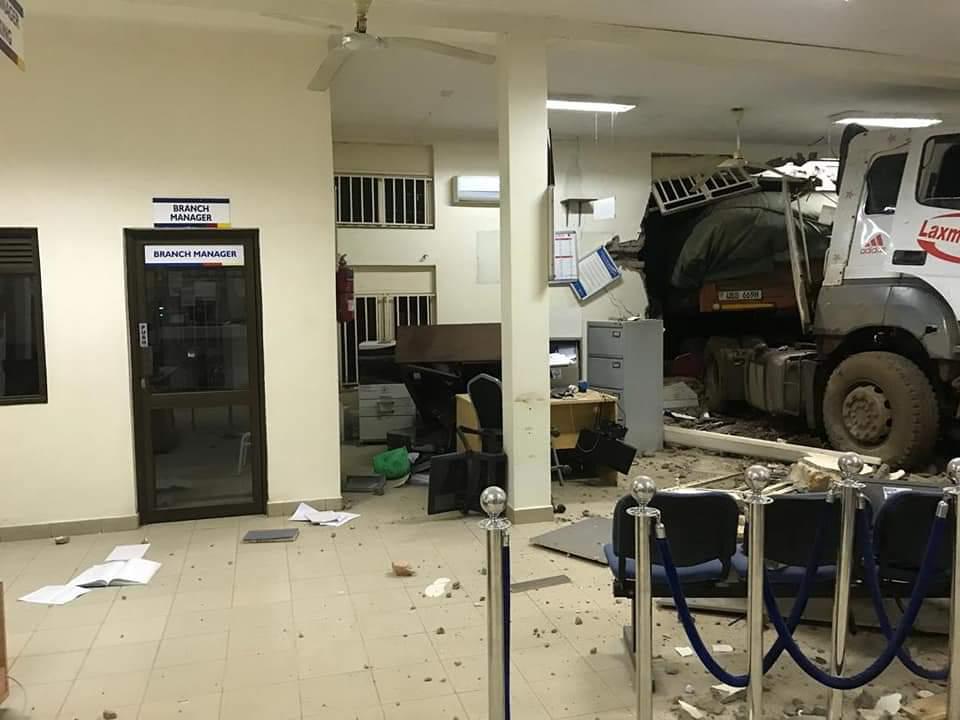 Comments
comments