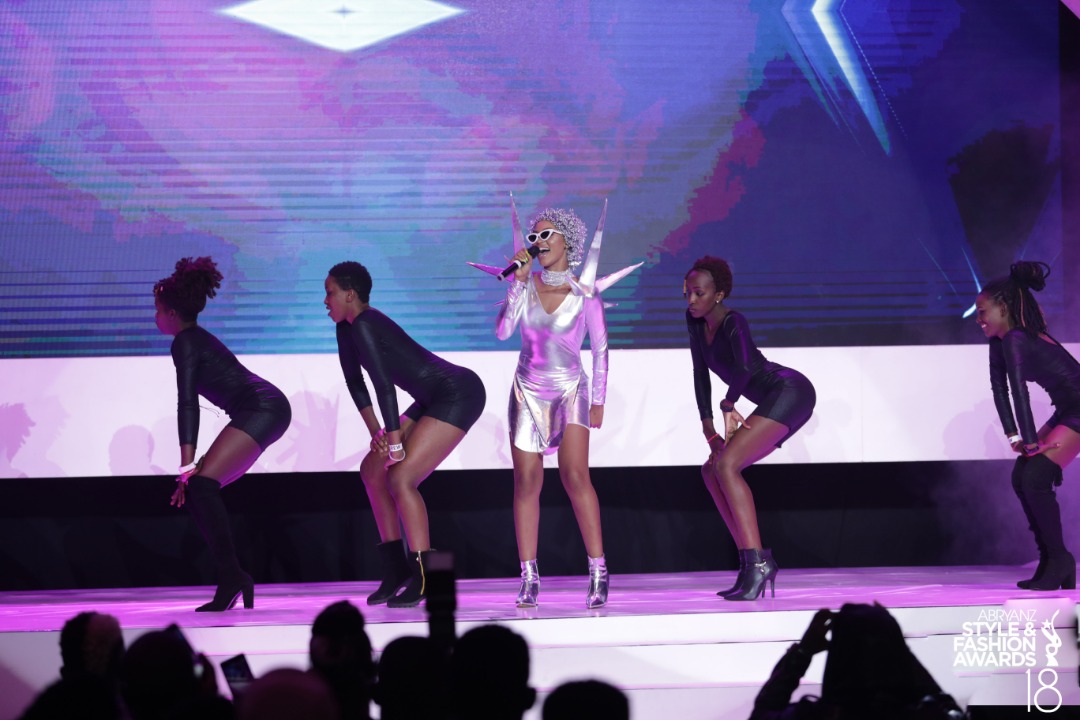 Africa's biggest red carpet event, the Abryanz Style and Fashion Awards (ASFAs) will be returning to Kampala, Uganda for the 2019 Edition.
The 2019 Edition of the annual awards, which is also the 7th Edition, will take place at the Kampala Serena Hotel on Friday 13th December, 2019.
The awards show celebrates and acknowledges African Fashion Industry stake holders including fashion designers, models, icons, media personalities among others.
This year's edition under the theme "The Starz" is set to be the biggest event with a mission to shine a global spotlight on the African Fashion Industry while highlighting creativity, achievement and excellence. The awards seek to highlight the tradition of selflessness of the african nation to uplift one another through advancements of adaption, and the modern generation that tirelessly challenges the socio-political global status quo. With compelling ideas between self-identity and recognition of ownership, this theme seeks to emphasize that this new outlook of the future African generation is for "us by us" hence it's name the "Starz".
ASFA 2019 will celebrate African creatives across 14 categories. In line with the ASFA 2019 theme, this year's show will also feature special Honorary Awards i.e. Icon Award,Positive Change and Special Recognition Award for Innovation.
The nominations start on 20th September 2019 and end on 8th October 2019.
In another new development, the ASFAs will this year partner with Talent Africa, Uganda's leading events and entertainment company. Talent Africa will work together with the ASFAs organizers to to bring a new level of professionalism in event and business management. The ultimate goal of the new partnership is to make the ASFAs the biggest fashion event in Africa.
Talent Africa CEO Aly Alibhai says, "Talent Africa is really excited to partner with the Abryanz Style and Fashion Awards on this venture as a business partner and events management company. The ASFAs are already an amazing event and Talent Africa is dedicated to doing what we can do to make it even better and growing ASFA to another level. Look out for some new and exciting changes to this year's edition".
The ASFAs 2019 come with excitement of Partners, sponsors, fashion personalities, production and major stakeholders expressing their enthusiasm and eagerness.
"The ASFAs have been an iconic instrumental change to the Business of Fashion and modelling not only in Uganda but Africa at large. The Awards are more than tribalizers to pushing the boundaries of African Fashion boarders and celebrating the narrative of futuristic African Fashion," says Joram Muzira Job, Production manager, Fashion Show.
Veronic Rubanga , the Event Manager at Fenon said "We are always very excited to be part of the biggest Fashion Awarding event for the 7th year running, as we have been a part of this journey from the very start. Fenon is known for the innovation and executing high end and classy events and the attendees should expect a bigger and better production at the event this year. We always aim to push the limits and deliver a new, never seen before experience. We have many surprises in store and can't wait to unveil them."
While Angie Kemi-Omeke CEO Pink Coconut is also overwhelmed at the announcement of the return of the ASFAs this year.
"If you have been following the ASFAs, you will realize they are a celebration of fashion and style. They are also a representation of Ugandan and international culture, pomp and pizzazz. As Pink Coconut Decor, we strive to be part of anything that gives people a chance to comment with their true self while showcasing talent, hence once again this year we are pleased to be working with ASFA as the official decor partner," Angie Kemi-Omeke noted.
Celebrating the ASFA 2019 Starz, the Awards will encompass three events featuring star designers, stylists artistes, emerging fashionistas etc. including a nominees party, fashionpreneur summit / workshop for aspiring designers and fashion entrepreneurs, a model master class, where they will display their works of art, network and work together.
Since the inaugural ceremony in 2013, the Abryanz Style and Fashion Awards have recognised talented designers, models, personalities and brands across the globe such as Lupita Nyongo, Trevor Stuurman, David Tlale, Amito Stacey Lagum, Tiwa Savage, Millen Magese, Mai Atafo, Santa Anzo, Sylvia Owori, Anitah Beryl, Ali Kiba, Mafikizolo, Shanelle Nyasaise among others
Speaking to this website about this year's event, ASFA proprietor Brian Ahumuza aka Abryanz said that in line with the ASFA 2019 theme "The Starz", this year's show will be a "STAR-packed edition with STAR performances, STAR designer showcases, STAR models, STAR hosts, STAR appearances on the red-carpet and main stage".
Comments
comments