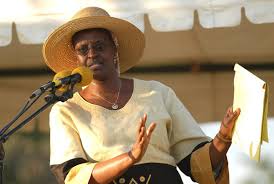 The government of Uganda has announced plans to change the lower secondary education curriculum next year. 
The new curriculum is expected to be launched next month, October, by the minister of education, Janet Kataha Museveni.
Subjects will be sliced from 43 to 21. "The subjects have been reduced to get rid of outdated knowledge, and depending on current relevance," says Ms Grace Baguma, the executive director of National Curriculum Development Centre.
With the new curriculum in place, teachers will have to compile student achievements through the fours years, asses the average then submit to the Uganda Examinations Board. This report will contribute 20 per cent in the final grading.
Schools will teach 12 subjects at Senior One and Two. 11 will be compulsory and one will be optional. 
At Senior Four, students will have to do seven compulsory subjects. And two optional ones.
Comments
comments