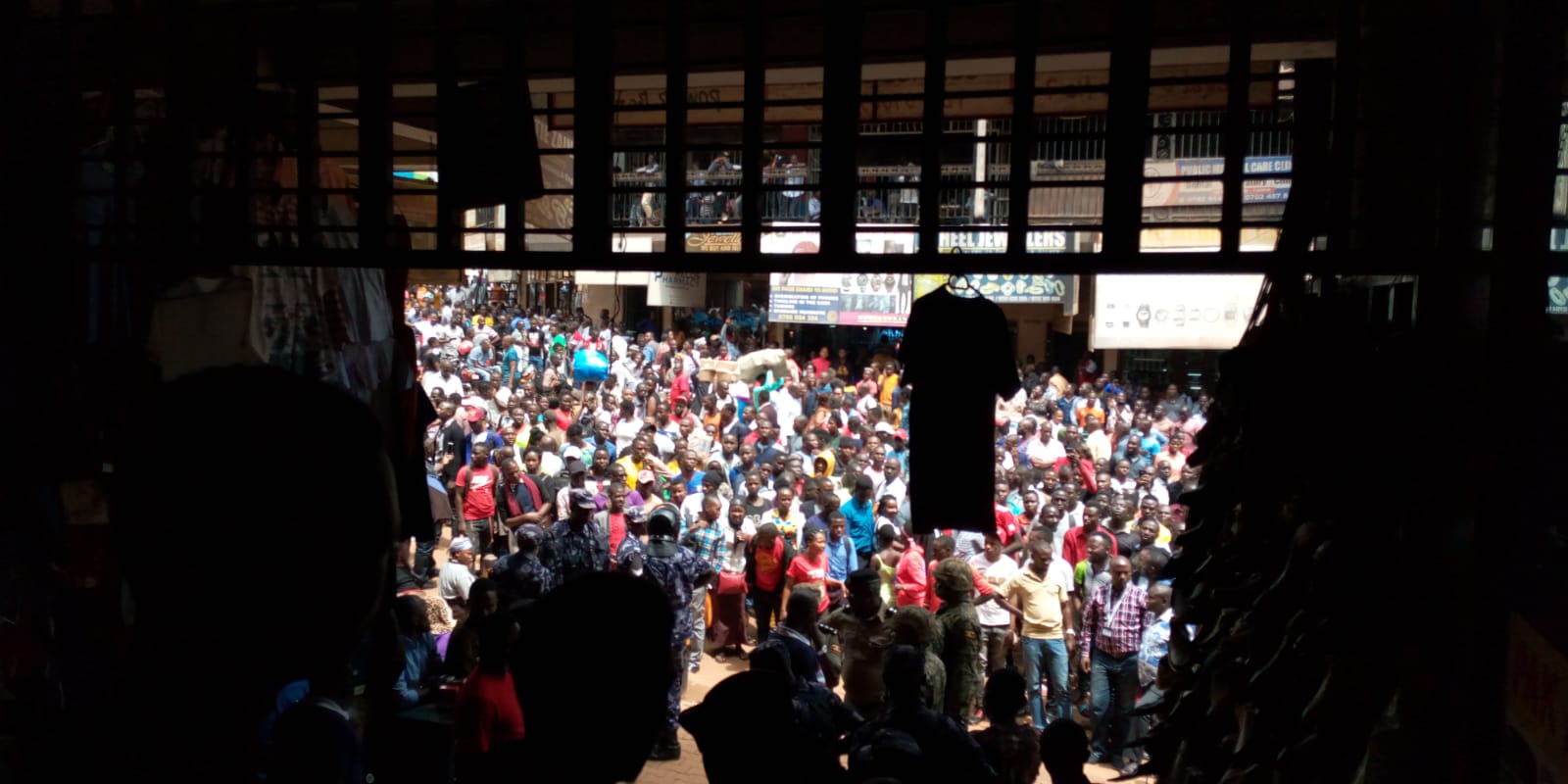 Police and Military have deployed heavily and closed off phone shops in a number of malls in down town Kampala, The Tower Post reports.
The affected malls according to our corp Eric Katende who is ground include Mutaasa Kafeero, Kalungi Plaza, Majestic Plaza and Gazaland.
Although the motive behind the siege is still unknown, unconfirmed reports say that the armed men suspect a criminal gang which operates in the area and intend to burst it.
It is presumed that it is part of the President's initiative to curb all crime in the Kampala Metropolitan Region.
The army, working together with police are making a number of arrests for petty thieves, fraudsters and anyone in possession of stolen items for sale.
This raid is also part of the arrest of suspects and accomplices in the recent wave of crimes within KMP.
Raids are currently ongoing in Nakulabye, Makerere (around sir Apollo lights), Kibuye (opposite Muganzilwaza Boda garages), Nateete, Ndeeba…
The Eastern side of the ring road is cordoned off as well with heavy military/police presence, several towing vehicles carrying away motorcycles.
Comments
comments