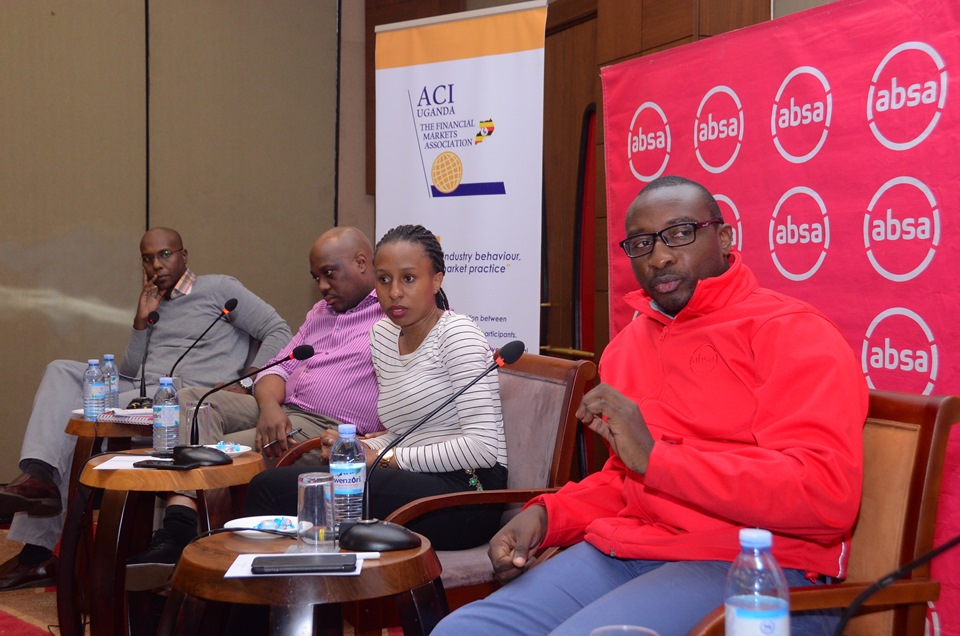 Barclays Bank Uganda hosted the October edition of the monthly Dealers Meeting last Friday at the Sheraton Kampala Hotel under the theme, "The current financial markets development: Change in the macro-economic environment focusing on currency and interest rates."
The meeting is an initiative of the ACI Financial Markets Association and is hosted by a different bank every month, bringing together currency professionals from the various banking institutions of the country to discuss issues pertaining to the industry.
The event featured a panel discussion comprised of department heads from Citi Bank, Diamond Trust Bank, Standard Chartered, Barclays and dfcu.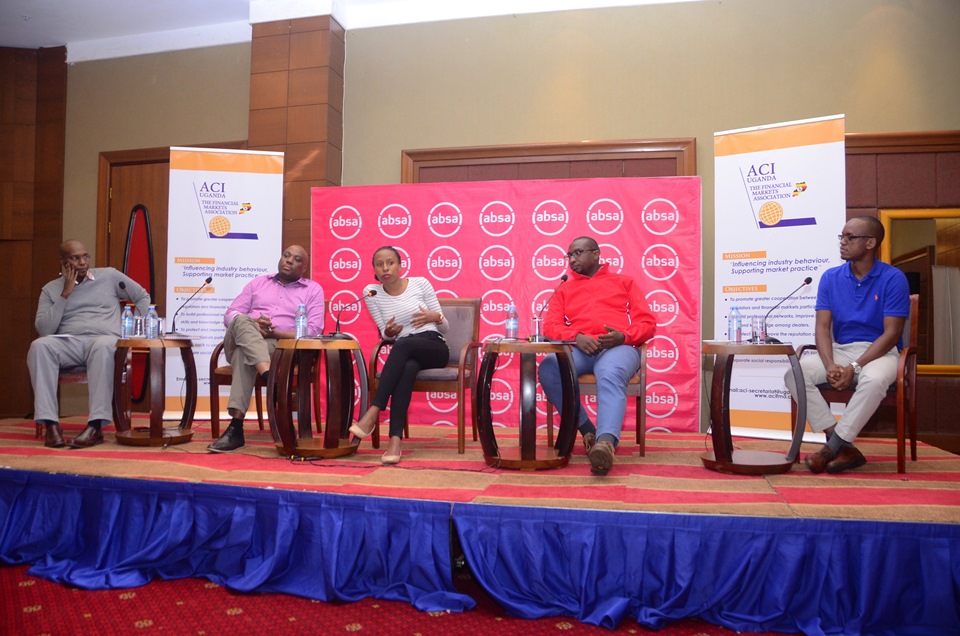 The panellists all foretold uncertainty and volatility in the currency markets based on the country's rising debt, the forthcoming election period and the US-China trade war which has a trickle-down effect on our economy.
Barclays Bank Uganda's Treasurer – Peter Mboowa – said, "In all the major parameters we deal with within the industry, you find it has been pretty calm – the shilling has appreciated and interest rates have remained low. But, when you look at it, there are signs of things to come."
The audience was invited to ask questions regarding the economic outlook.
In response to one of the questions, David Wandera, Barclays Bank Uganda's Head of Financial Markets said, "If you look at statistics from the beginning of the year, you find that there is no month that the purchases have been less than the sales and sometimes the differences can be more than $100 million in a month. The question would be where those flows are coming from and where they are going."
After the discussion, awards were handed out where Barclays Bank Uganda won the award for Most Active Bank in the FI Callouts Traders Competition.
The event was followed by a cocktail event which saw finance professionals and enthusiasts mingle over drinks, snacks and music.