The second questioning of Zoe fellowship leader Prophet Elvis Mbonye has flopped following the absentia of police officers from the Police Criminal Investigations Division, CID.
Mbonye is accused of hulling negative sentiments against the government's immunization program of polio, measles and rubella through social media.
The comments were posted by a Facebook account in the names Mugisha Elvis Mbonye, one which the public thinks is run by the Prophet.
He had earlier reported to the CID offices in Kibuli on Monday but after hours of questioning, he would be asked to report back today Wednesday for further questioning, a request he honored.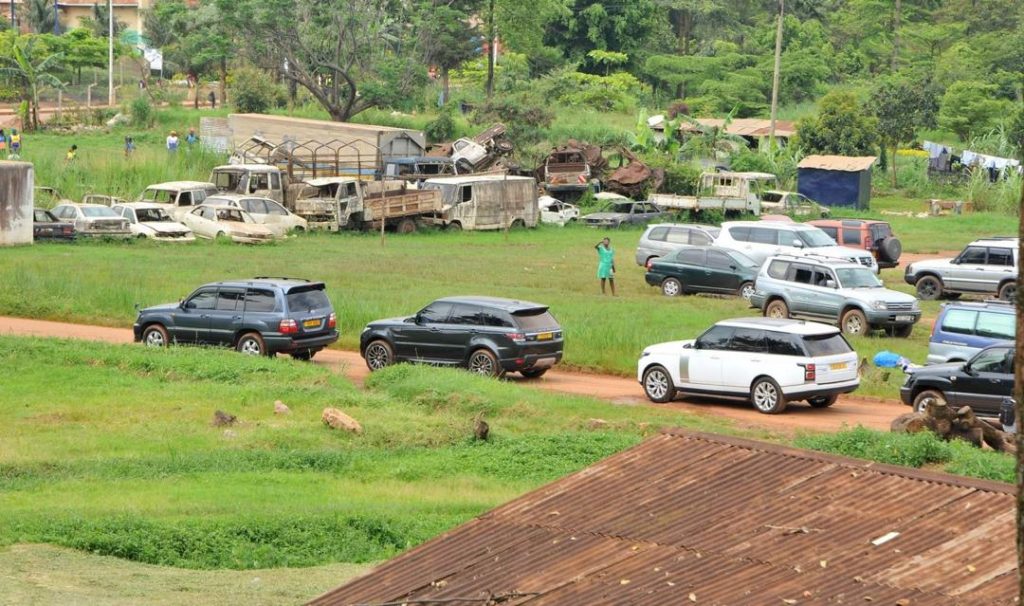 Mbonye showed up at the CIID offices in a showy manner escorted by a motorcade that included his two range rovers and a trail of other SUVs.
He was flanked by a number of his followers including Joseph Kabuleta, Simon Ssenyonga who is also one of his lead counsels, Apostle Goodwill Magezi, Bishop K. Wisdom, Prophets, Ronnie Kabwama, Michael Kigganda, Ernest Namara among others.
But to the shock of the prophet and his convoy, the CID bosses were a no show and reasons for their absence remain unknown.
Mbonye who never stepped out of his sleek, tinted white range rover has been asked to return on Monday, but sources privy close to him reveal that he will be represented by his counsels going forward.