Since October 22 students at Makerere University have been protesting against the 15% cumulative tuition increament, and the protests have pushed the University to revise the tuition policy.
In an emergency meeting held on Tuesday the university council resolved to halt the 15 percent increment from functional fees. However this stance will be revised after three years.
"The 15 percent adjustment in fees shall not apply to functional fees for the remaining period of implementation of fees structure adopted in July 2018. Functional fees shall be capped at the rate applied on the admission cohort for 2019/2020 academic year for the next three years," reads a statement released by the University after the meeting.
The statement also emphasized that the university council maintained that the 15 percent fees adjustment shall continue to be applied on tuition fees for the remaining period of three years.
The council noted that  Makerere had not increased fees for 13 years.
On the Suspension And Warning Letters to Students 
The council resolved that students suspended in connection with the protests have a chance to appeal to University management for review.
It was also agreed that all disciplinary cases to be handled by the Students Disciplinary Committee.
The council also ordered for investigations into alleged involvement of two top university officials; Gordon Murangira, the Personal Assistant to the Vice Chancellor and Prof. Eria Hisali, the Principal of College of Business and Management Sciences, in sanctioning military raids and brutalization of students at the institution
There was heavy deployment of the military and police at Makerere but the President ordered for the withdrawal of forces on Tuesday which has been effected.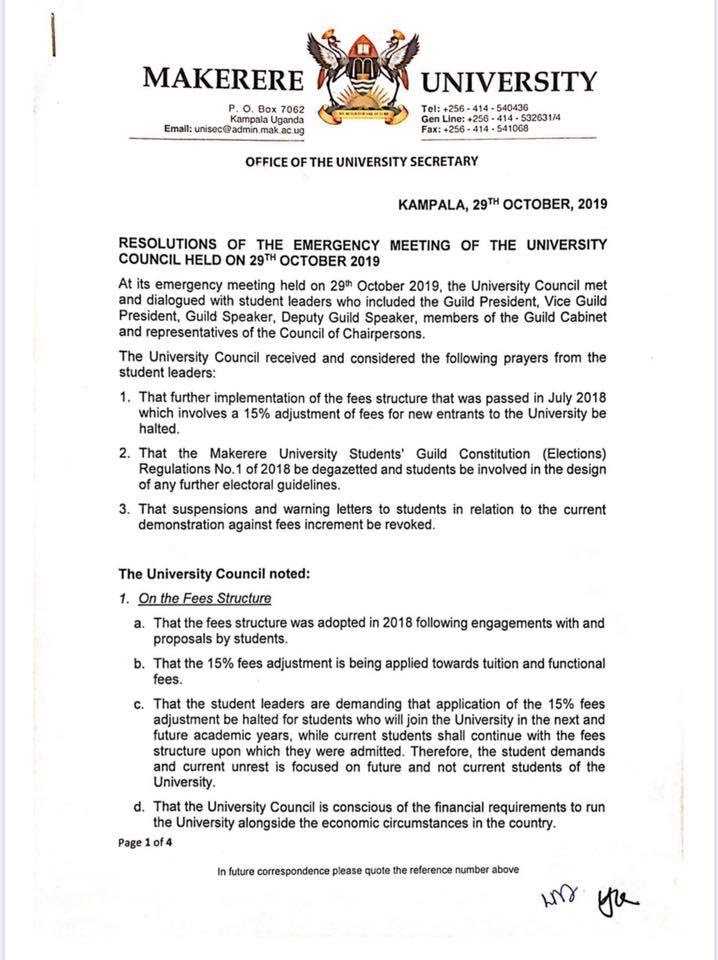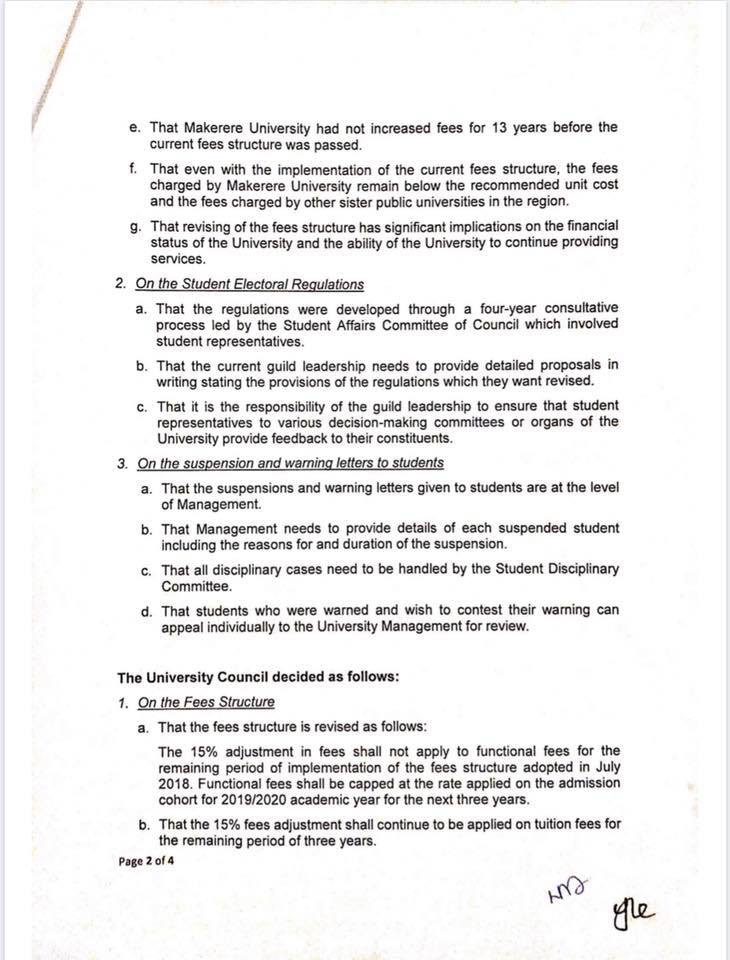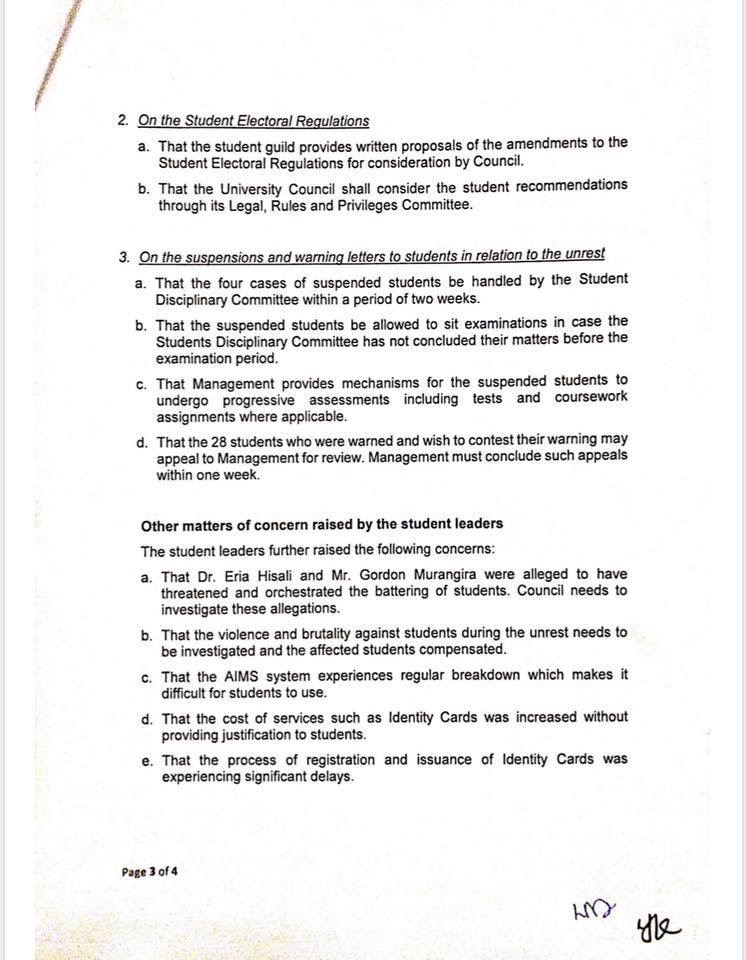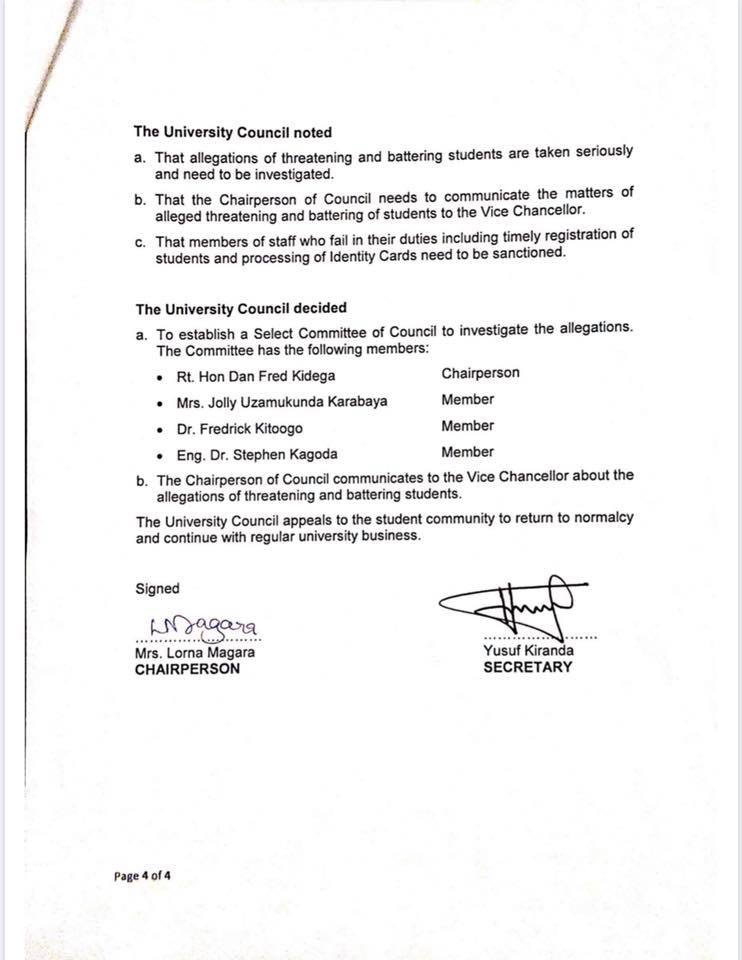 Comments
comments