Airtel Uganda has announced the addition of international Transfer Services on its Airtel Money platform to ease the remittance of money by its customers at home and across the globe.
With the new service, Airtel Money customers will conveniently, safely and instantly send funds across boarders to Tanzania and Malawi from the Airtel Money wallets at the most competitive rates  and receive money from across the globe into their Airtel money wallets free of charge.
"The service we are launching today is not only simple, secure and instant but also stands to ease the convenience with which millions of people are able to send and receive money from their loved ones abroad driving financial inclusion while deepening social networks among friends and family,"  V.G Somasekhar, Airtel Uganda's Managing Director said.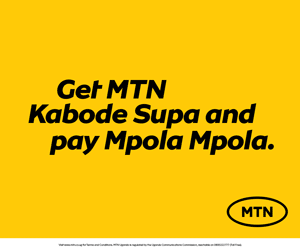 The Airtel Money International Transfer Services conforms to the global Anti Money Laundering policies enhancing international trade and regional intergration.
"Uganda is a growing economy that requires simplified ways of doing business at convenient and affordable rates. International Transfer Services will complement e-commerce that we have facilitated through the numerous Airtel data offerings," Somasekhar noted.
While using this service, the customer will not be charged nor taxed for receiving money, regardless of where the money is coming from. Charges will only apply at the point of withdrawal reflecting the recent  79% reduction in Airtel Money cash withdrawal.
Customers sending money will be charged against a tiered tariff at competitive rates across the market ranging between Shs900-Shs58,000.
Forex exchange rates will be determined by the prevailing market tariffs.
The State Minister for Foreign Affairs – Hon. Henry Okello Oryem welcomed the service as not only a solution that will deepen financial inclusion in Uganda but also a boost to the regional integration agenda.
"Inbound remittances to Sub-Saharan Africa grew nearly 10 per cent to reach $46 billion in 2018 as per World Bank estimates and, as the primary source of external financing in the region, it is critical for its socio-economic development. With the average cost of 9.4 per cent, Sub-Saharan Africa ranks amongst the most expensive remittance corridors globally. The introduction of this transfer option shows that Airtel Uganda is driving financial inclusion and supporting the UN Sustainable Development Goals by reducing the cost of remittances," he said.
Comments
comments