On Wednesday, Aine Christopher who got prominence working as Amana Mbabazi's body guard hit the streets of Kampala and stopped traffic in protest of the high rate of unemployment in the country.
Aine says money is concentrated amongst a few people while many languish in poverty due to lack of jobs.
He was in company of three other men.
Police intercepted their protest and put them on cuffs. The four were taken to Central Police Station where they are currently detained.
In June this year, Aine gave President Museveni an ultimatum of 15 dats to fix the high rates of corruption and unemployment.
He vowed to cause trouble. But he has been silent until Wednesday.
Aine describes himself as the national coordinator for Rise For Peace Africa.
Aine says the government has failed on many fronts and he and other Ugandans are not going to sit back and watch while the country is in ruin.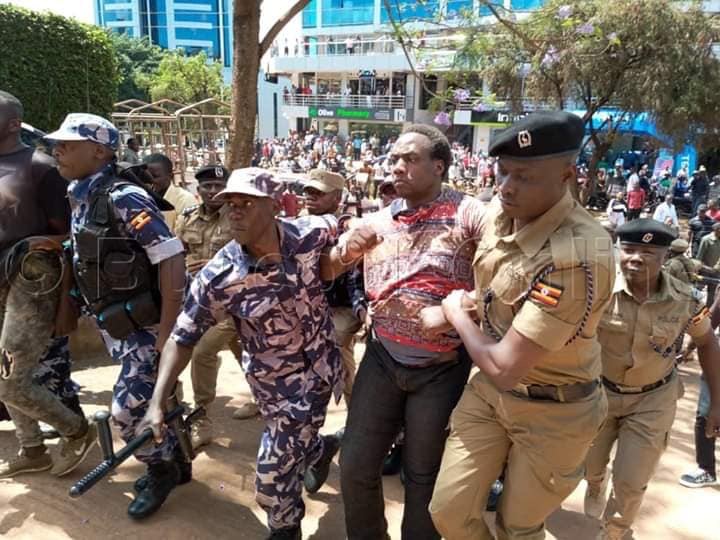 All pictues by Bukedde Online
Comments
comments