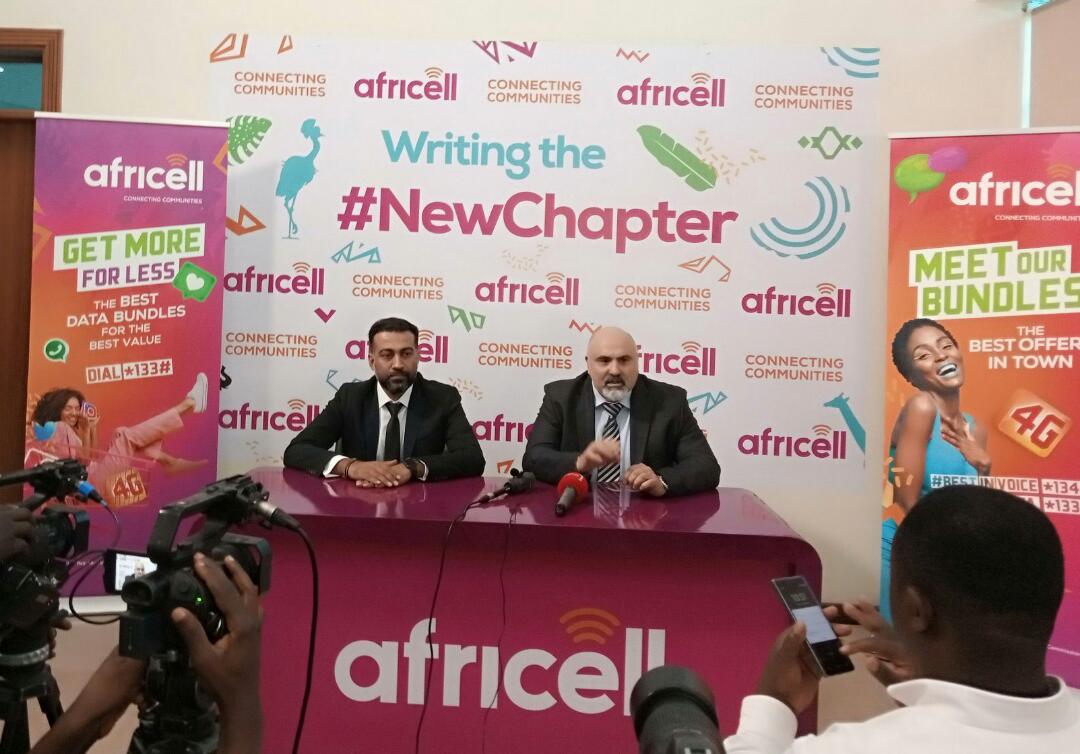 As telecommunication company, Africell celebrates its fifth anniversary in Uganda, the company has introduced the most affordable voice and data bundles on the market.
"Africell is proud to write the first page of its #Newchapter which will see our customers enjoy the most affordable voice and data offers in the country," reads a press statement in part.
The company seeks to offer more convenience to its customers with increased product-value and market-presence.
Africell is looking to beat competition and to match up to the ever-changing telecommunication market in Uganda and to the challenging requests of customers.
Speaking on behalf of Africell, Chief Commercial Officer Mr. Neeraj Gala told journalists that  Africell is committed to improving the experience of all its customers, starting with providing best value in communication solutions.
'As a digital company our main purpose is to provide an enabling environment that will enhance our customers to pursue their goals. The first step in creating this environment is the creation of value for customers through quality communication and affordable offers. With this package that we have been preparing for 3 months now, we will give our customers just that; a chance to experience quality communications in data and voice at the most affordable rates in town."
Ziad Daoud, the Chief Executive Ziad Daoud said, "Connecting Communities is at the heart of our new chapter. To achieve this worthy goal, Africell Uganda is reshaping itself to be nearer its customers wherever they are; continuously delivering better value through a planned extension of our network coverage and a significant increase of our shops and services centers."
Comments
comments