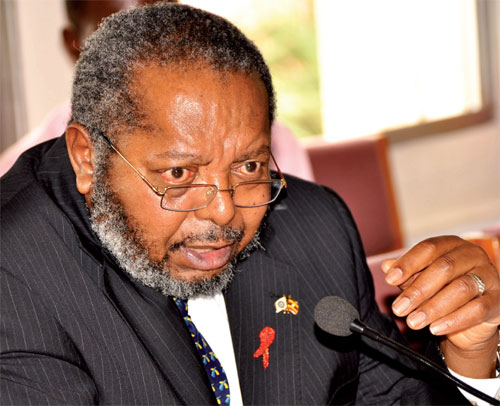 Bank of Uganda has warned members of the public against writing on bank notes. The warning is in response to the circulation of notes bearing political messages.
"The Bank has noted with concern the several social media postings circulating images of Uganda's currency notes with hand written political campaign messages. This is to advise members of the public that stamping, writing and/or markings on currency notes interferes with the security features that are useful in establishing the authenticity of the genuine currency notes. It also amounts to defacing which exposes the holder of such a note or coin to the risk of loss of its value," the BoU Governor, Emmanuel Mutebile said.
The governor went on to say, that only notes bearing known features should be accepted during transaction.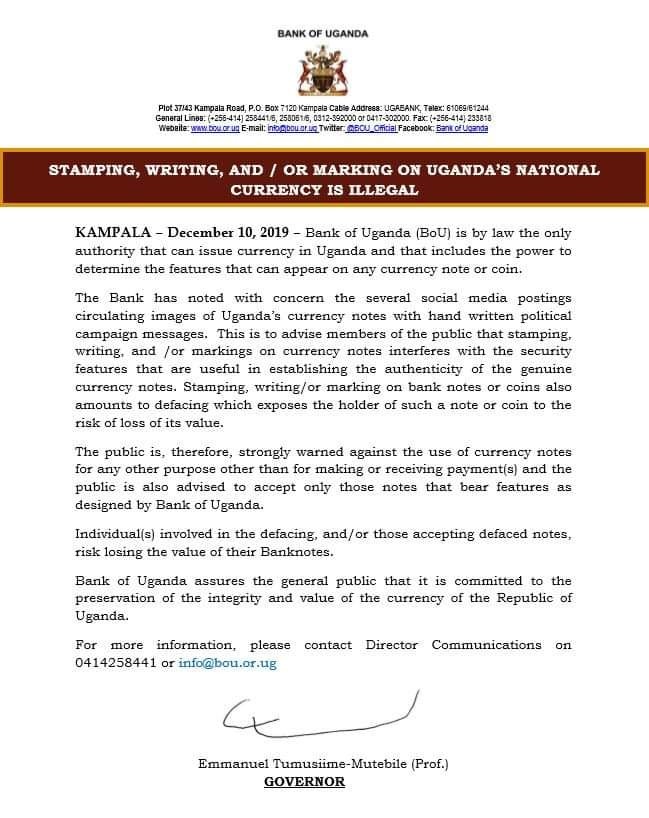 "Individuals involved with defacing and/or those accepting defaced notes risk losing value of their banknotes."
"Writing on Banknotes is a disrespectful way of handling money. Writing on Banknotes is called graffiti and it can get you into trouble with the Police," BOU tweeted.