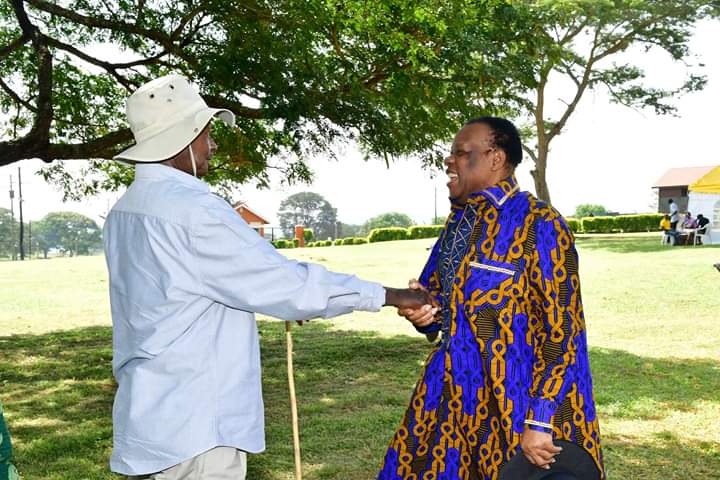 Musician Bongo Man took time off his musical business to meet with the President of Uganda, Yoweri Kaguta Museveni. The meeting happened at the President's farm in Kisozi.
The two, according to the President's post discussed security and music

"Kanda Bongoman tells me that he has personally suffered the plight of instability from his home country, forcing him to go to France when he was 17years, and recently had to relocate from South Africa to the U.K when the fake Africans in South Africa carried out the xenophobic attacks. This is a total shame because the majority of present South Africans originated from Cameroon."
The President also took pride in the situation in Uganda saying that talk against a fellow African because it is not the way of our culture.
"This is why we need all Africans on board for our next major assignment; to expand our market through economic and political integration."
Comments
comments