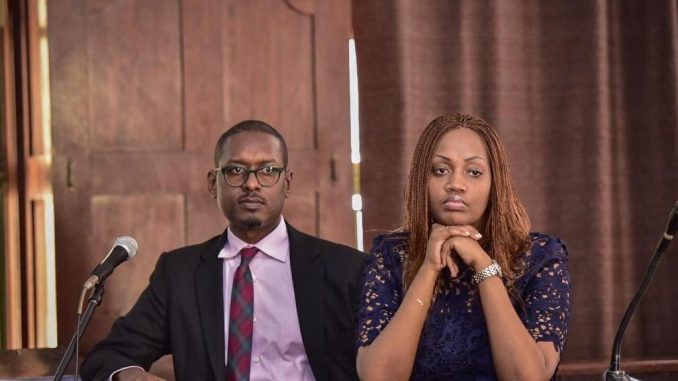 The High Court on Thursday postponed the trial in which Matthew Kanyamunyu is battling charges of the murder to February 4, 2020. Mathew and his girlfriend Cynthia Munwagwari are key suspects in the murder of Kenneth Akena who worked as a social worker.
Court pushed the trial on account that it needs to find a more fluent French interpreter to help translated court proceedings to Cynthia.
Cynthia expressed dissatisfaction with the proficiency of the interpreter saying that he wasn't translating the facts.
High Court Judge Steven Mubiru was prompted to halt the case hearing. He ordered the registrar to summon other translators for auditioning and that Cynthia should choose one for herself.
During earlier hearings on Wednesday, prosecution witnesses pinned the suspects for having murdered Akena. A security guard who was on guard at Nakasero Hospital on the fateful day Akena was shot revealed that the deceased revealed his killers in a dying confession.
Another witness identified as a Pathoogist said that according to their postmortem examination, Akena died of hemorrhagic shock and bullet wound.