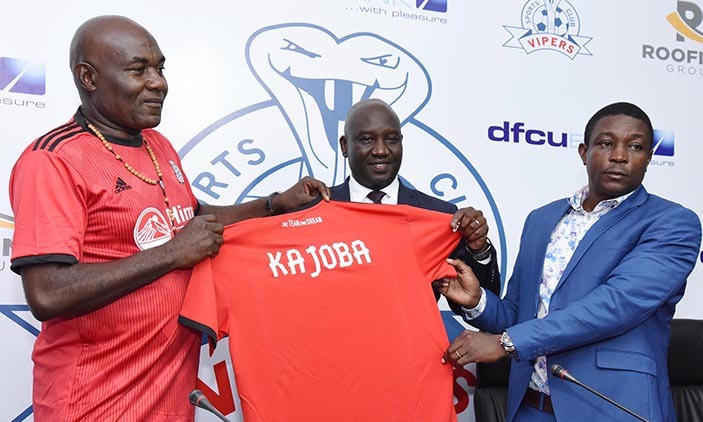 Fred Kajoba has been named head coach at Vipers Sports Club. Kajoba was unveiled on Sunday in Kitende by the club president Lawrence Mulindwa.
The role of head coach fell vacant after Vipers sacked Edward Golola and his support staff last week. During the unveiling ceremony of the new head coach, Mulindwa suggested that his club has been grappling with identity issues. He tasked the new coach to create an identity.
Kajoba promised to heed to that call describing himself as a hard worker. He said he had always wanted to work with Vipers and that he was going to mean business.
Kajoba is the Vipers' 14th coach. He is currently the Cranes goalkeeping coach. "I think my appointment has been long overdue. He offered me a coaching job at Uganda Cranes and I am grateful he has offered me this one," Kajoba conveyed.
Adding that, "My first mission is to win all the 12 games coming so that we win the league."
Comments
comments