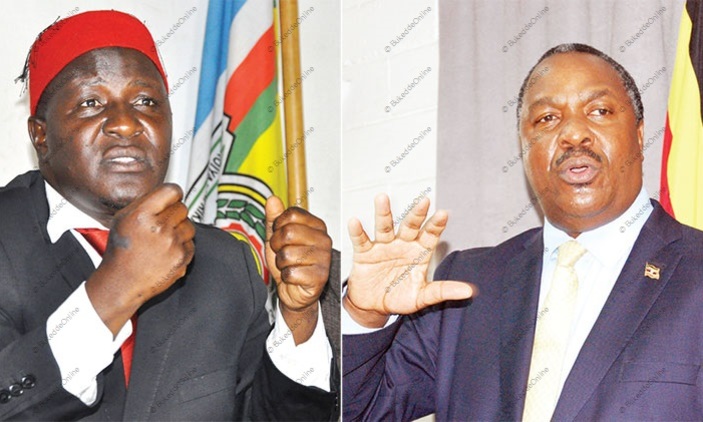 The Attorney General has asked the Supreme Court to the halt execution of the Constitutional Court ruling which threw out six Members of Parliament. This was after a petition by former Bufumbira East MP Eddie Kwizera who wanted 82 constituencies declared unlawful.
Appearing before a panel of seven judges, Principal State Attorney George Kalemera argued that the MPs were not accorded a fair hearing as required by the constitution. 
"We intend to challenge the lower court's decision, having filed a notice of appeal before this court. We have also applied for record of proceedings in the lower court to draft our grounds of appeal," he said.
"We invite this court to halt the ejection of the MPs because the balance of the convenience favours us."
The affected MPs are; Asuman Basalirwa (Bugiri), Elioda Tumwesigye (Sheema), Hashim Sulaiman (Nebbi Municipality MP), Tarsis Rwabarindore (Ibanda Municipality), MP  Abrahams Lokii (Kotido Municipality) and Patrick Ochan (Apac Municipality)
The constitutional court threw them out on grounds that the MPs contested for non-existing positions, and declared their stay in parliament unlawful.
The AG together with lawyers from the Electoral Commission argued that the constitutional court ruling is likely to cause irreparable damages to the affected MPs and the persons who voted them into office. 
Kwizera's lawyer Ben Wacha submitted that there is no need to stay the ruling of the Constitutional Court because it is crystal clear the MPs are in parliament unlawfully.
Comments
comments